Romance in Lisbon: from Lisbon's cobblestone pavements to the cosiness of Solar do Castelo
Oct. 27 2020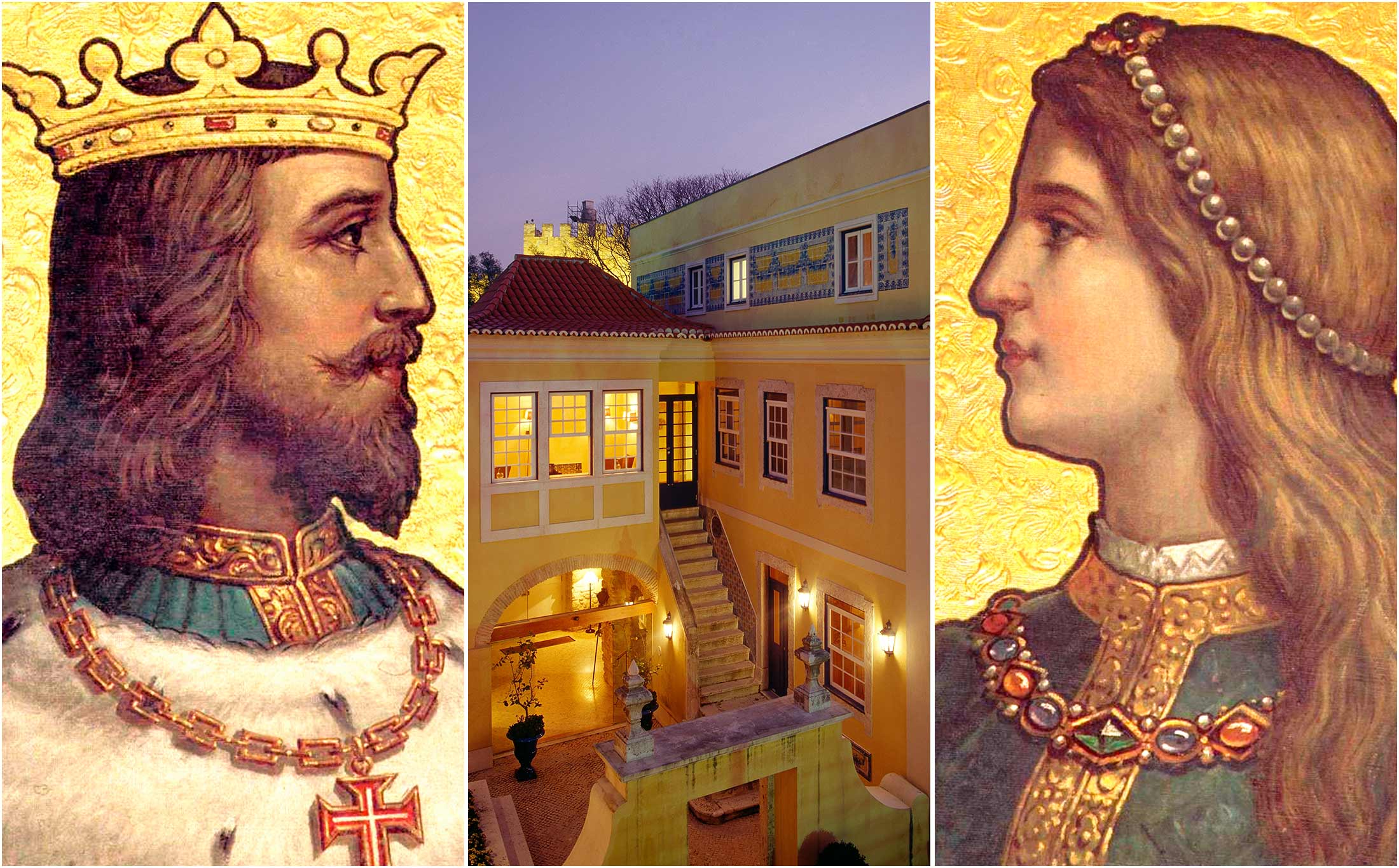 Solar do Castelo is one of the 50 most romantic retreats in the world. We're not the (only) ones who say it, it's Travel and Leisure, one of the most respected publications in the Tourism sector. And if we take a closer look, Historic Hotels of Europe has ranked this Heritage among the 20 most romantic hotels in Europe. This is the starting point to let you know the reasons for this acknowledgement, which make staying at this Boutique Hotel a reference experience, according to reviews.
Romance with "stories" inside
In a holiday for two, where romance is a must, choosing a Hotel cannot be left to chance, as on any other occasion. A castle has a unique charm, its surroundings are always full of history, full of lived lives. Here, we are in the middle of São Jorge Castle, one of Lisbon's most emblematic landmarks, and in this hotel, which is one of the 5 Heritage Collection hotels, we have it all. It is a place for those who know how to listen to every street where children played, every corner where merchants passed, every slab where horses rode, every door where serenades were sung, every window where lovers leaned over.
But what's more, a castle is always noble, down to the last stone, it's strength and resilience. It's security that embraces, Lisbon here, and that has embraced all those who have come here.
Where the Castle became a Hotel
Solar do Castelo is a historic hotel unlike any other in Lisbon. It is a palace that housed the kitchens of São Jorge Castle for centuries. It is part of the main building, on top of a wall that embraced the city. Alfama is a neighbourhood that boasts a maze of alleys that, still today, make all guests zigzag all the way to the Hotel. Don't worry, besides the shuttle service from Lisbon airport, as soon as you enter the Castle's doors, we always have our own transport that will make you arrive quickly, on a short walk among the visitors.
Inside, you will find the double rooms that seek the perfect balance between the imposing walls of a castle and the sumptuous comfort of beds, pillows and decor worthy of royalty. After all, holidays are also rest. Each room, named after a king or queen, is an invitation to the local culture. After all, who was your room named after?
Find out more about D. Afonso Henriques here.
There are details that are eager to be noticed: the decoration still has the original materials, such as leather, cast iron, noble woods, stone and velvets. The swallows, frequent visitors to Lisbon every spring, brighten up the corridors, inviting everyone who crosses the door to follow the corridors to the garden.
A retreat called garden
Prepare your eyes, because there is much to retain here. The fountain of traditional Portuguese azulejo tiles, the flowers that wake up with the morning sun, the sound of birds and peacocks peeking over the wall. Relax. Have a coffee in the morning or in the evening. Read a book in the city light. Breathe the mild climate of this country and the sun that rarely fails.
Dedication in services for two
Solar do Castelo, like all Heritage Collection hotels, has unique features, but stands out for the same service of excellence. If romance is the motto, we cannot fail to highlight our services dedicated to couples:
> Private shuttle service – Airport | Hotel | Airport or round trip to any other part of the city.
> Free breakfast until 12:00 noon in the lounge and patio or in the bedroom at any time of the day.
> Surprise treat in your room.
> Free admission and guided tour of São Jorge Castle.
> Free admission to 20 Lisbon Museums.
> Window serenade.
Prepare a surprise and let yourself be surprised too.
Royal Romance
The atmosphere begins within the space, and there is no doubt that a castle is part of the stories that begin with "Once upon a time". Pedro and Inês, protagonists of one of the most famous love stories in the history of Portugal, met within these doors, running through these narrow streets and, who knows, in this very space, in one of the many scenic acts that make up this forbidden love story.
Find out more about São Jorge Castle here.
Dona Inês was a maid of Dona Constança, wife of Dom Pedro I (heir to the Portuguese throne), when the two fell in love. An unconditional love began, which would last beyond a lifetime. Against the will of the King, his father, who tried by all means to separate the two lovers, after Dona Constança's death, Dom Pedro I married Dona Inês in secret. They had four children together. Disappointed and afraid of losing power, the King ordered the execution of Dona Inês. Dom Pedro I was so outraged that after taking revenge and ascending to the throne, he had his beloved crowned, already dead. He had two graves built, side by side, in the monastery of Alcobaça, where they would spend eternity together. Still today it is possible to visit the site, one of the monuments worth visiting, in the centre of Portugal.
Check out other points of historic interest in Lisbon here.

Farewell with a scheduled return
Before saying farewell, Lisbon promises a "happily ever after". On the way back, those who visit us take a bit of the Castle and a bit of History to add to their History. Nobody comes to Solar do Castelo and returns home without having anything to tell. We want our guests to come back, with the same flight of the swallows to which we have become accustomed. And we know that we are at the height of the route, all year round.



Also check out:
The experience of living in a Castle
Travel and Leisure recommends Solar do Castelo