The Crown of Lisbon: São Jorge Castle
Oct. 22 2019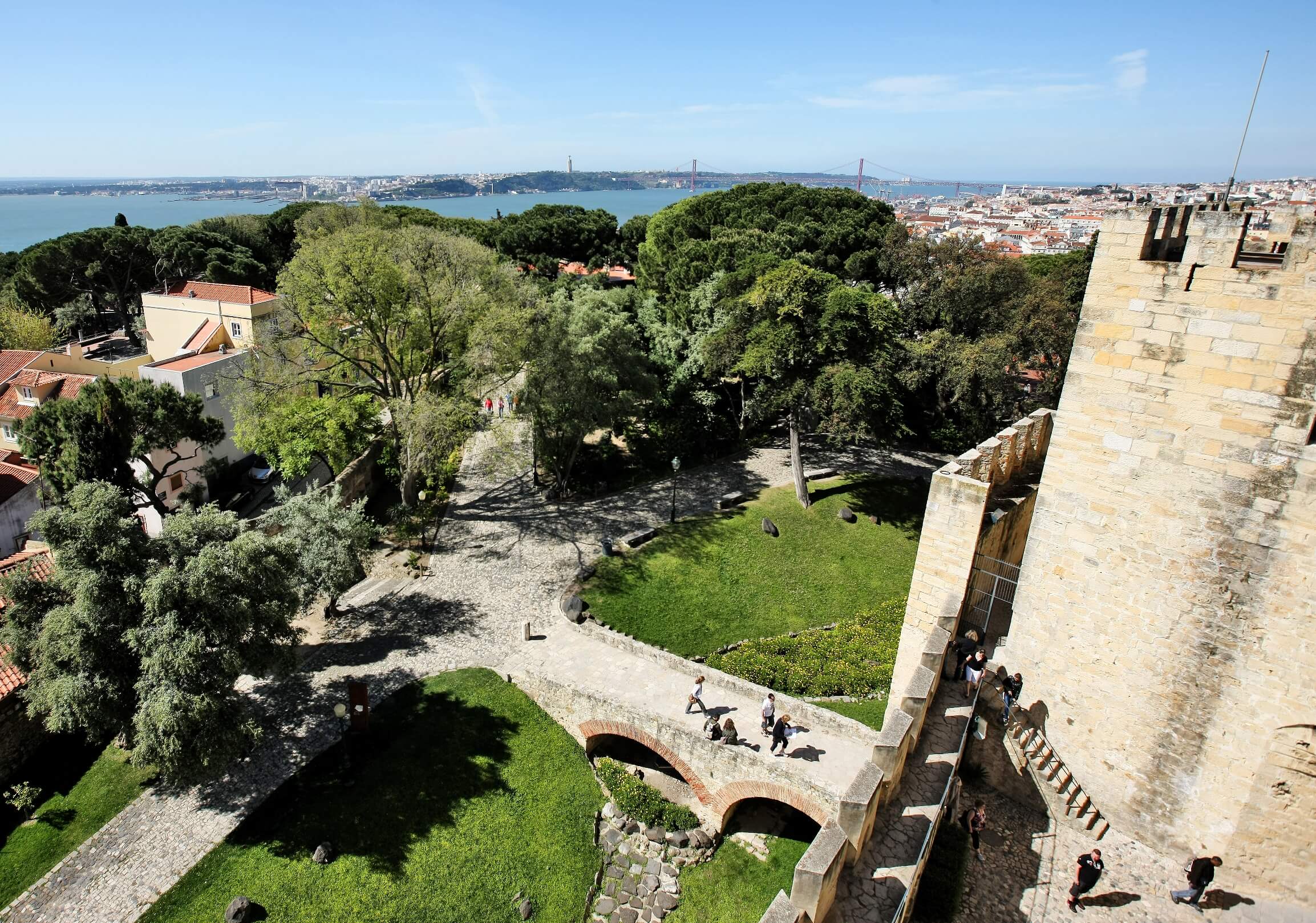 A Hotel within the walls of São Jorge Castle becomes part of History. Solar do Castelo settled in what were once the court kitchens, making this the Heritage with the earliest History of the entire Lisbon Heritage Collection.
The stones that adorn the walls, both indoors and outdoors, perpetuate the passing of the centuries; the materials used in the decoration, such as cast iron and leather, maintain the ambience; the views to the wall, to the narrow alleys, to the courtyard bathed in the sunshine of Lisbon, or even to the Tagus river, offer each guest a piece of what living Alfama is all about, of what it is to live the antagonism of the romanticism and sobriety of a Castle.
If you still don't know where to stay in Lisbon, consider living this experience and, in addition to souvenirs, you will leave with a greater knowledge of History.
Check out other historic sites in Lisbon in our Concierge section.
São Jorge Castle: the history
This is one of the most famous castles in Portugal. It stands on the highest of the Seven Hills of Lisbon and was part of the noble area of the medieval citadel, which, besides the castle, included the royal palace (Paço Real) and residential quarters of the elite, whose houses are still visible on the Archaeological Site.
Dating back to the mid-11th century, it was built by the Muslims and later taken by D. Afonso Henriques, in the conquest of Lisbon, on 25 October 1147. Until the early 16th century, this castle was the most important venue for the Portuguese court and where several kings were acclaimed between the 14th and 16th centuries.Find out more about D. Afonso Henriques.
Besides being the residence of kings, the court and the bishop, the castle was also used to install the royal archives, to welcome distinguished national and international figures, both as a royal palace, but also as a military stronghold between 1580 and the early 20th century.
In 1755, after the Lisbon earthquake, the venue underwent several reconstructions that ended up concealing part of the Castle's past and left it only with the military function, occupied with barracks.
In the 1930s, there was the greatest investment ever made in this National Monument, which underwent renovations that made it possible to rediscover the castle, the historical remains and ancient buildings. The castle lost its military function and was finally returned to the citizens.
Archaeological research in the surrounding areas continued throughout the following decades, gradually revealing the priceless historical value that justified the classification of São Jorge Castle as a National Monument, through the Royal Charter of 1910.
Check out the archaeological objects on display at Solar do Castelo. Some of the most important findings can be seen at the Permanent Exhibition on the Archaeological Site. Find out more about São Jorge Castle here.