What do a Boutique Hotel, a Pousada, a Parador, a Riad and a Ryokan have in common?
Mar. 10 2021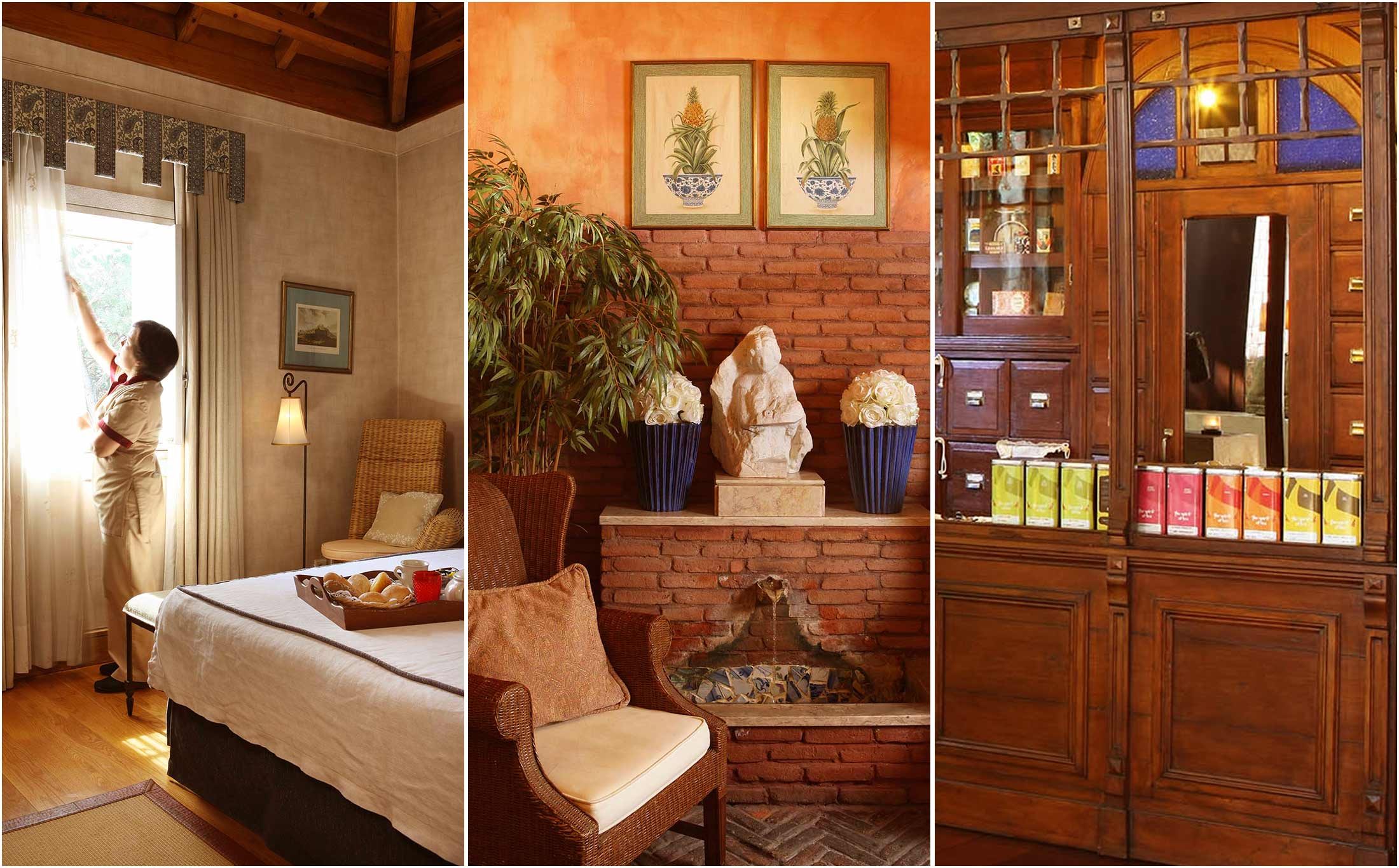 Whatever your destination, one of the decisive points of every trip is the choice of accommodation. A huge responsibility that will condition the whole experience. In Portugal, and especially in Lisbon, there is an enormous variety and the differentiation between the various accommodation options is not always clear.
At Lisbon Heritage Hotels, we promote boutique hotels and hideaways, which seek to combine the distinctive features of a hotel – such as the services and type of care – with the personalization and cosiness found in smaller accommodation facilities, genuine Boutique Hotels, where we have direct contact with the city's traditions and history.
We know that when we travel all over the world, we can get the feeling of being transported to other experiences and of getting to know the traditions of the places we visit, such as when we wake up at a Parador in our neighbouring Spain. Or we can have the feeling of "home", even if we are physically distant from our real home, like when we stay in a Riad, in the heart of Morocco, or in a Ryokan in faraway Japan, how can we not feel at home in all these "homes"?
Just decide which view of Lisbon you want to wake up to in the morning.

Cosy and Calm
In contrast to the big hotel chains, all our hotels have a limited number of rooms, which guarantees a unique and calm environment. We know that large hotels, due to their size and large staff, can easily result in a more impersonal environment, contrary to the experience we like our guests to feel when they visit us. At Lisbon Heritage Hotels, you can choose between boutique hotels in some of Lisbon's historical and emblematic buildings, such as the Heritage Avenida Liberdade, Hotel Lisboa Plaza, or Hotel Britania, a true jewel of the 1940s Art Deco Style.
Or stay overnight at Solar do Castelo, in a wing of São Jorge Castle having the unique experience of living at least one night in one of the most famous castles in Portugal.
Find out more about the experience of living in a Castle.
If you prefer an 18th-century palace with the charisma of a true aristocratic house, As Janelas Verdes is at your service. But beware, the number of rooms is extremely limited, so be sure to plan your visit in advance.
Architectural and cultural preservation is part of the essence of our accommodations and each one tells its own story. The decoration embodies the completely distinct personality of each of them and guarantees much more than comfort, it also guarantees cosiness. The ideal mix for those who don't give anything up because of size.

A Pousada (inn) in the centre of Lisbon with the service of an exclusive hotel
We know that one of the attractions of staying in a hotel is the possibility of benefitting from a wide range of extra services that we don't usually have at home.
The services available at Lisbon Heritage Hotels vary according to each hotel, but we also offer our guests the services generally available in a larger hotel, with the advantage of enjoying them in a cosy environment, in the historic centre of Lisbon.
For us to be able to meet all your needs and expectations, it is important that you visit the website of each accommodation and check the services available at each one.

Heritage Collection – 5 spaces to discover
Whatever type of holiday brings you to Lisbon Heritage Hotels, we are sure that you will find the perfect combination for what you are looking for. Privacy, without giving up the personalised attention that is essential to make you feel that everything will be to your liking, will always be guaranteed. Discover the personality of each of our spaces and match it with yours.
We give you the best reasons for styaing in a boutique hotel.

Our staff is a real family
Excellent service, designed to please you, will be guaranteed in any of the accommodations you choose. All the teams will offer you their friendliness and dedication to ensure that everything will be to your liking. The options to choose from are differentiated in order to provide a service according to the guest's own personality. If you prefer a close reception and assistance, and even a personal relationship, you must try it.
The owner, a housekeeper or a concierge, themselves part of the essence of each Boutique Hotel, will always be there to follow your expectations, like a friend who welcomes you into their home.
We combine all this with the promptness of our staff, with a whole team "behind the scenes" standing by and permanently taking care of all the details.

Are you ready?
Come and discover which is your Lisbon Heritage Hotel and lose yourself in the details.