Boutique Hotel: what it is and why you should stay in one
Jan. 10 2020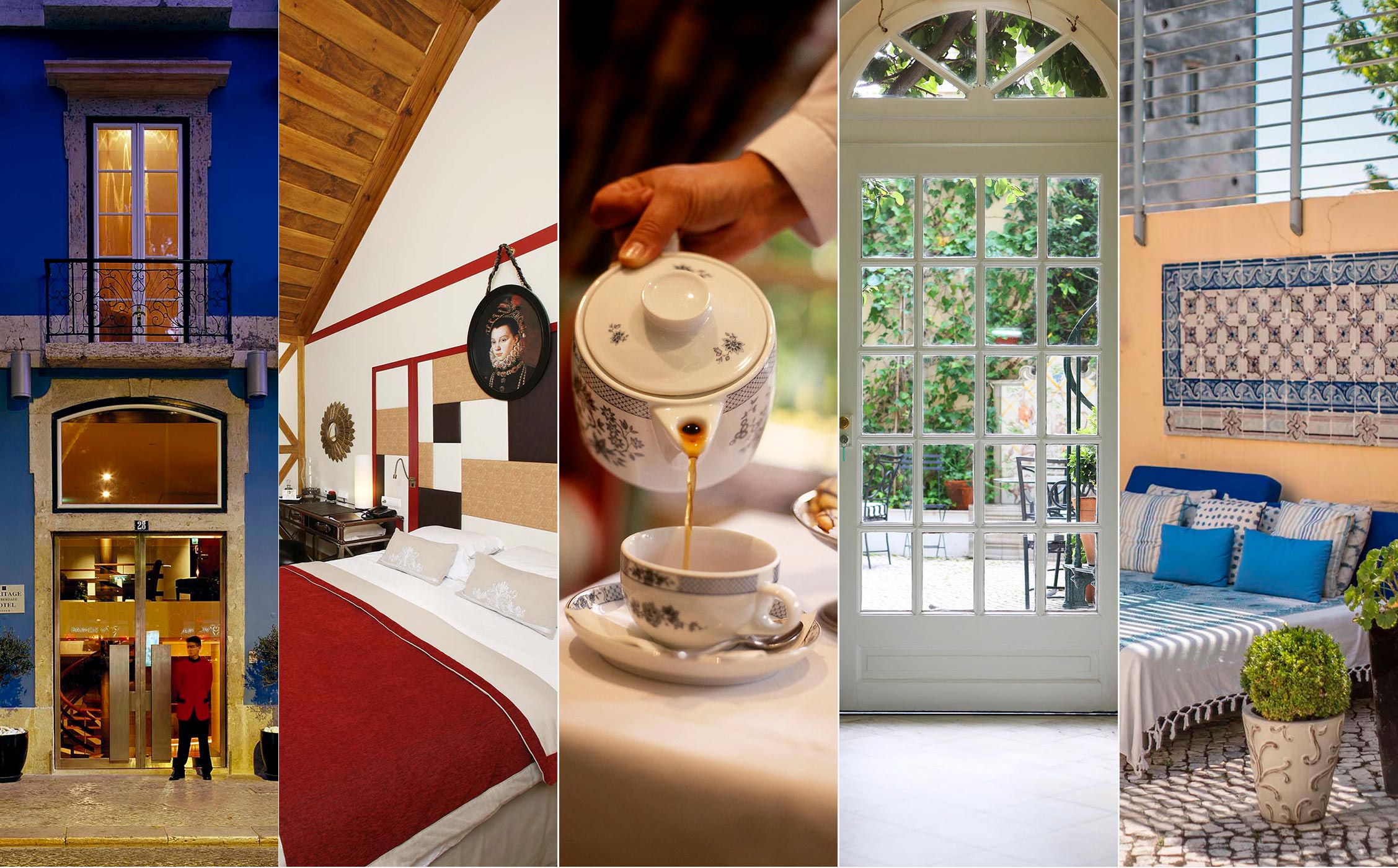 How to choose your Boutique Hotel
After choosing your destination, the choice of accommodation is the most important decision you will have to make as you prepare to go on holiday. Whether you're looking for a hotel in Lisbon, or in any other capital city in the world, at some stage, your requirements are refined and what really matters is how you feel like an important guest in a particular hotel. The details take on a very particular significance and, combined together, contribute to a feeling so often unconscious, but which makes us want to return to the same place.
This awareness is not new and hotel owners from all over the world have realized, in the past three decades, that there are guests who leave home, but never leave behind the need to feel at home, not only in terms of comfort, but more importantly, for being the person to whom everything is dedicated. Therefore, the high level of exclusivity, personalization and customer service are key factors in this concept.
What's more, we started from the inside, but even if a service of excellence falls within other concepts, a Boutique Hotel starts in the building itself, where the physical space is a luxurious cultural offer. Often located in historic buildings, with an outstanding decoration and design, these places are as exclusive as they are comfortable.
Environment
In a Boutique Hotel, you can expect the perfect marriage between history and modernization. Whether it's a castle, classified building, palace, or any other infrastructure, a Boutique Hotel always has a lot to say within its doors. However, that doesn't mean that time has stopped there; on the contrary. Here, too, technology and modernization are essential, although they play a functional and non-prominent role, as they should.
The character stands out in each piece of decoration, mostly original, dated, immaculately preserved and, always, with a (hi)story to tell. Refinement, good taste and exclusivity welcome each guest always on the same assumption: an intimate environment awaits you here.
Moreover, the number of rooms available is never high, precisely because these hotels are never impersonal mass hotels with constant movement in the corridors. On the contrary, here, privacy is a principle and you may often feel that you have all the space to yourself.
In fact, in a Boutique Hotel, you can enjoy the whole common area, get to know its history, "live it", and even feel like you own the place.
Customer service
This feeling also includes an individual dedication that is only possible due to the small number of rooms and guests. The personalized service is a constant, focused on the needs of each person. Customer satisfaction is more than a goal, it's one of the most differentiating factors of this service. You can count on the availability of dedicated staff for other tasks besides the Hotel; for example, restaurant reservations, purchasing tickets for shows, suggesting itineraries, arranging for personal transport, among other small courtesies.
Hotels with a face
Boutique Hotels have another particularity. They almost always have a figure who is much more than a manager: he is a true host. The owner, a housekeeper who has been there for a long time, a concierge who himself is part of the essence of the hotel… there is someone who receives you, who gives you access to the space, and who is always there to meet your expectations.
Services
The comfort, convenience and quality of the hotel service are key aspects of a Boutique Hotel. The rooms are spacious, immaculate, well-lit, air conditioned, and sound proof. Moreover, as the name suggests, in these spaces you will find much more than a place to spend the night. The services available allow for more, for a deeper relationship during your stay. Varying from place to place, the offer ranges from room service, to libraries in common areas, gardens designed to invite customers to stay, help yourself coffee stations available around the clock, fitness areas and others.
Guests
The Boutique Hotel seeks guests who cannot do without refinement during their stay, no matter how long it is. For those who believe that personalized treatment is not an extra, it is the only way to feel welcomed. Who do not risk being another guest. Who want to feel better than in their own home. Those who have seen a lot and are not content with hollow design and prefer the body and soul of objects with history, of buildings with a past. But do not neglect the best that the present has to offer. For those who like to always have one more story to collect. For those who have time to dwell on the details.
Heritage Collection
Within the Lisbon Heritage Collection, in the heart of the Portuguese capital, you will find 5 units at your disposal that are governed by the same principles. By their nature, different from each other, the result of the combination of all the unrepeatable features, but with a constant: an unparalleled service.
We invite and challenge you to find out which is your Heritage Hotel this time. Book now.
Also check out:
Solar do Castelo – The experience of living in a Castle
Hotel Britania: The Heritage that preserves the 1940s
Heritage Avenida Liberdade: connecting the past with the present, on Lisbon's most exclusive avenue