In the most cosmopolitan avenue of Lisbon, lives a Boutique Hotel with your home's comfort.
Aug. 14 2019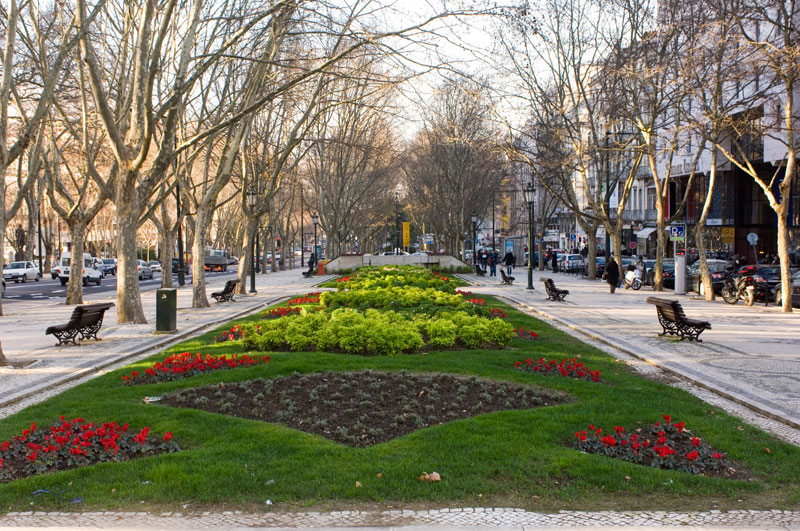 Getting to a Hotel can be quite stressful, especially if you don't know Lisbon. Allow yourself to slow down for a moment.
As soon as you enter the Heritage Avenida Liberdade Hotel, you leave behind the hustle and bustle of the cosmopolitan Lisbon and immerse yourself in a calm atmosphere.
Your gaze immediately begins to wander through all the details with which the lobby of this Lisbon Boutique Hotel welcomes you.
An enormous ceiling height, which boasts elegant 4-meter-high windows flanked by blue and white tiles of the 18th century, mostly original – others meticulously replicated – that testify to the passing of time in detail.
The desk with a thousand drawers
To the left, as you walk in, is the ex-libris of this Lisbon Boutique Hotel. A desk of the ancient Ervanária Hermética herbalist that once occupied the whole space.
An amazing piece that incites instant curiosity for its many large and small drawers.
There are shelves displaying Portuguese products, which today, as souvenirs, travel the world in the luggage of those who return home.
At the end of the desk, regardless of the time, there is tea and coffee under a sign, this too original from Ervanária Hermética.
A historic building where past and present meet
But there is more of that time to tell the story. Two doors open wide, with all their grandeur and original blue colour, to give way to the access ramp.
Whoever walks in here sees the modern, peculiar chandelier that antagonistically shines through opulence and simplicity, without competing with the dated details that give life to the space.
This is one of the few pieces that does not exude History, but rather makes us anticipate that past and present coexist in harmony in this Hotel. And we're still at the entrance.
Going up. A boutique hotel with a cosmopolitan view
To get to the rooms, there is a lift with enough details to captivate us during the short trip.
On the doors, there are poems by Portuguese authors that shorten the waiting time before we start.
As we walk in, it feels as if we're stepping out onto one of Lisbon's streets. Under our feet is an impeccably polished typical Portuguese cobblestone floor and, waiting for us, is Tram 28.
An invitation to explore the city still within doors.
Heritage Avenida Liberdade Hotel – Rooms