A journey through modern Lisbon – 7 suggestions not to be missed
Aug. 04 2022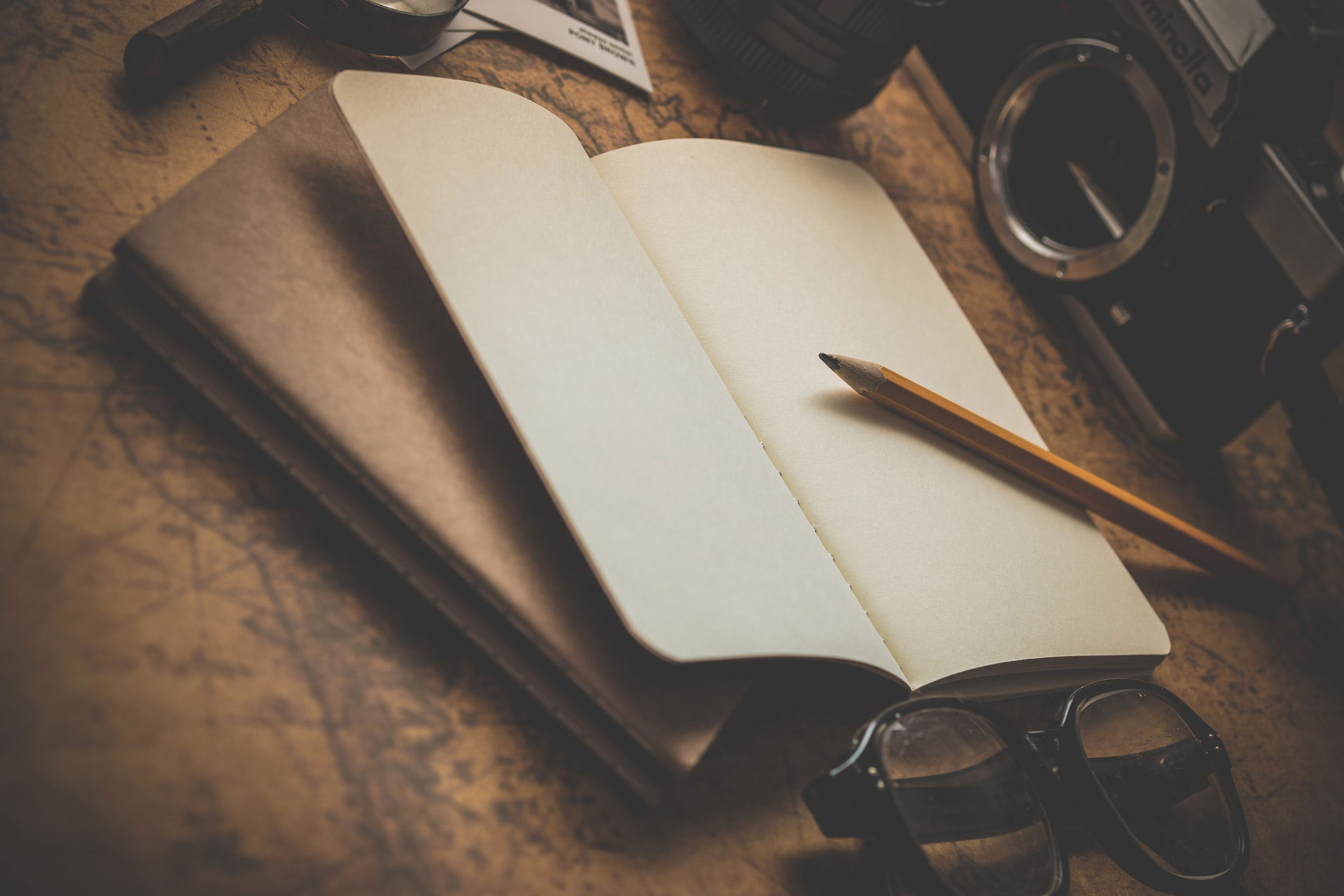 Is Lisbon your next destination?
If you want to know more about the Portuguese capital and have ideas about what to do in Lisbon, here is a small itinerary with 7 suggestions not to be missed.
Lisbon is among the oldest cities in Europe, being the second oldest capital of Europe. But this is a city of contrasts. And that is what makes it (also) so special.
It is the city where old and modern merge. The city where cultures and people meet. The city where art finds its bearing in an unexpected alley. The city that invites us, day and night.
Over the next few lines, we will take you on a trip to one of the most contemporary areas of the city, precisely where Hotel As Janelas Verdes is located, a small romantic hideaway on the banks of the Tagus.
In this small itinerary, we provide you with a very cosmopolitan experience in Lisbon.




Contemporary Lisbon, where art and design dwell – 7 ideas t

o explore


1. The neighbouring districts of Lapa, Madragoa and Santos-o-Velho
Located right in the heart of the city, with the Tagus River as a backdrop, the neighbouring districts of Madragoa and Santos-o-Velho are now must-see places for art and design lovers. It is here that most of the city's contemporary art galleries and design shops are concentrated. You will easily find one on every corner, galleries with exhibitions of less conventional artists and cooperatives of new artists.
Take the opportunity to do some shopping and take home some souvenirs from your trip. In this part of the city, you will find the best interior design and decor shops, with incredible showrooms. Among interior and exterior furniture, carpets, lighting, textiles and decorative objects, you will certainly find that special item that will sweep you off your feet.
Strolling through the Santos district, it is easy to realise that we are in what is also called the Design District. In fact, this is where several Design faculties and schools are located, such as IADE, UAL or ETIC.
Just a stone's throw away, the Lapa district is distinguished by its aristocratic side, full of mansions and embassies. In fact, if you're looking for an embassy, you're very likely to find it in this Lisbon district! It's worth wandering around what is known as one of the city's ex-libris districts. With a life of its own, Lapa is a quiet neighbourhood, but with a lot going on. During your stroll, let yourself be surprised by any bar, café or restaurant, with a secluded garden that will take you on a journey back to the 18th century.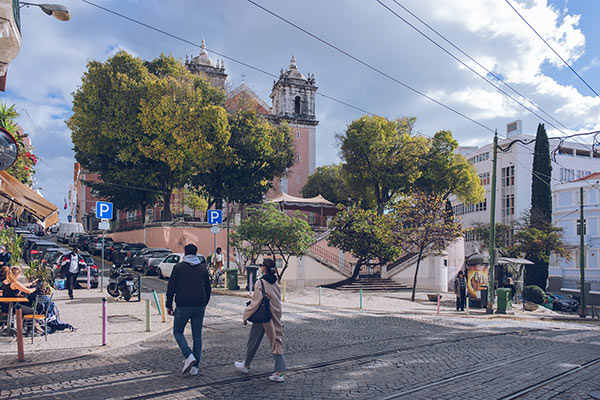 2. Centro Português de Serigrafia (Portuguese Centre for Silkscreen Printing) – Art for all
Its mission is to make valuable works of art more accessible by publishing, promoting and disseminating the original graphic works of contemporary Portuguese and foreign artists.
With its eclectic and formative editorial model, Centro Português de Serigrafia has a unique collection of over 3,000 works by some 600 artists from all over the world, and is today internationally recognised as one of the most renowned publishers of works of art. You really must visit this incredible space, but bear in mind that it is only open on weekdays.
Find out more here: https://www.cps.pt/en/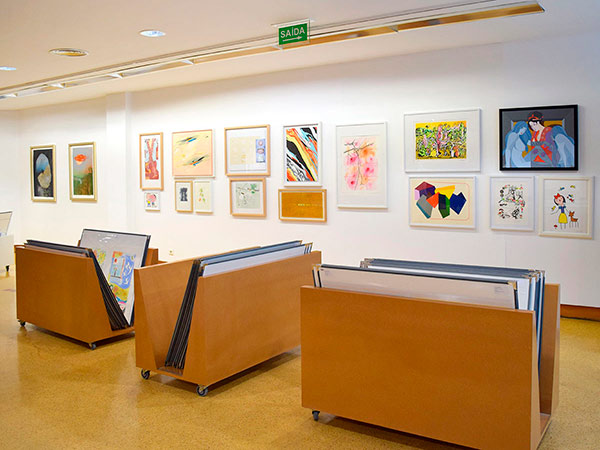 3. Museu Nacional de Arte Antiga (National Museum of Ancient Art) – A unique space
With a privileged location on Rua das Janelas Verdes, this reference museum in the city of Lisbon houses the most significant Portuguese public collection with more than 40,000 items of European, African and Oriental painting, sculpture, jewellery and decorative arts.
In addition to the permanent collections, this space often hosts temporary exhibitions. We suggest you plan your visit in advance, checking the programme on the museum's website.
At the end of the visit, take a break and enjoy a cup of Portuguese coffee at the bar located in the garden, while you rest your eyes on the river.

Don't forget that the entrance is free as part of Lisbon Heritage Hotels' cultural offer. Take advantage of it! Find out more here.

4. Palácio de Santos (Santos Palace) – A place full of stories to tell
This true relic built between the 17th and 18th centuries, managed to survive the great earthquake of 1755, thus preserving unique aspects of the Portuguese baroque.
In the Sala de Porcelana (Porcelain Room), the pyramidal ceiling covered with 267 Chinese porcelain plates is just one of the amazing details in this building that is as beautiful as it is rare.
What is now the French Embassy in Portugal, allows guided tours 4 times a month (in Portuguese or French only), by appointment at the Online Ticket Office.
Find out more here: https://patrimonium.pt/palaciosantos/visitar/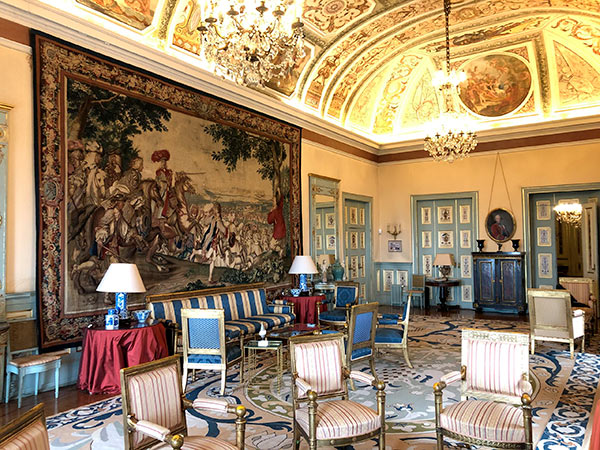 5. Basílica da Estrela – With its unmistakable dome
No one is indifferent to its beauty. Also known as Basílica do Sagrado Coração de Jesus, this is one of the most important 18th-century monuments in Lisbon. The baroque style is predominant throughout the building, although the central body of the façade is in neoclassical style.
To walk through its interior, made of grey, yellow and pink marble, is almost like visiting a museum. Its enormous dome, with several openings, fills its interior with natural light, where we can appreciate the walls with paintings by Pompeo Batoni, two organs from 1789 and 1791, the tomb of D. Maria I and a nativity scene made up of over 500 terracotta and cork figures created by Machado de Castro.
If you have the energy, you can climb to the top of the dome. To do so, you have to face 114 steps! The view is not like that of a great belvedere, but it is still worth it. Tours are available daily, between 8:45 a.m. and 8 p.m..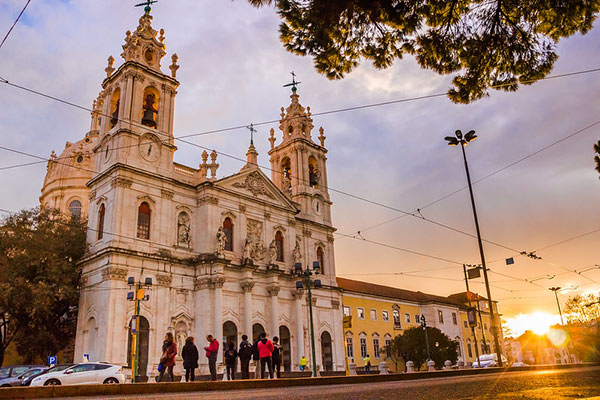 6. Jardim da Estrela garden – To end the day
Nothing better than ending the day in one of the Lisbon's green lungs. The iconic, romantic-inspired Jardim da Estrela garden is located right in front of the Basilica and was built in the style of English gardens. There you will find 4.6 hectares of green space inhabited by ducks and pond carp.
One of the garden's focal points is the green wrought-iron bandstand, built in 1884. This is the stage for many entertainment events held in this garden, a meeting point for many Lisbon families.
Characterised by its lively atmosphere, especially on weekend afternoons, this is also where the Crafts & Design Market is held every first weekend of the month. There you can find contemporary handicraft products, with projects endowed with their own identity where the entire creative process is conceived by each one of the creators. The afternoons gain even more life with theatre shows, entertainment and free events for the whole family.
Also take the opportunity to relax and have a cool drink on the garden terrace.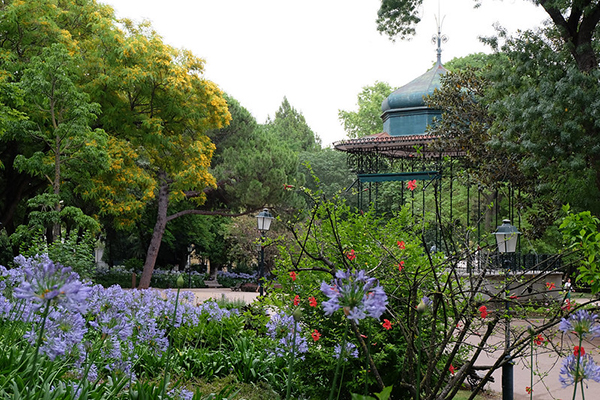 7. Cuisine – Modernity and tradition at the table
As you are passing through the "coolest" districts in Lisbon, take the opportunity to taste the modern cuisine, but never forgetting its traditional roots.
In this part of the city, there are several traditional grocery stores, but they have been updated with the most modern and demanding customers in mind. Here you'll find mainly local and/or organic products from small producers, such as cold cuts, bread, fruit and vegetables or even craft beers. Not forgetting the increasingly popular vegan options.
Most of these spaces also allow you to taste and consume snacks on the spot and many of them offer delicious Brunch options with extended opening hours throughout the day. For passers-by, there is no hurry, no appointment needed.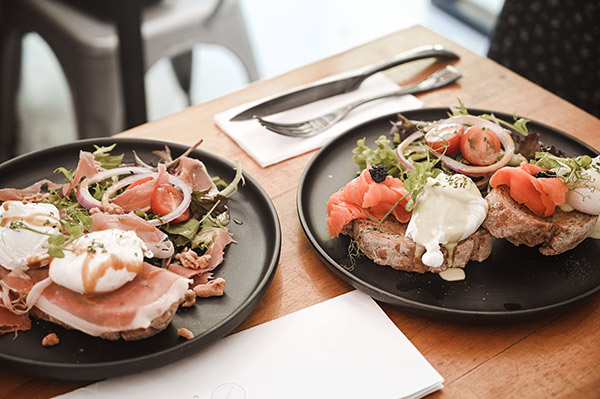 Header photo by: Dariusz Sankowski, Unsplash