Hotel Britania names room 44 "Room Carmen Sevilla"
Sep. 30 2021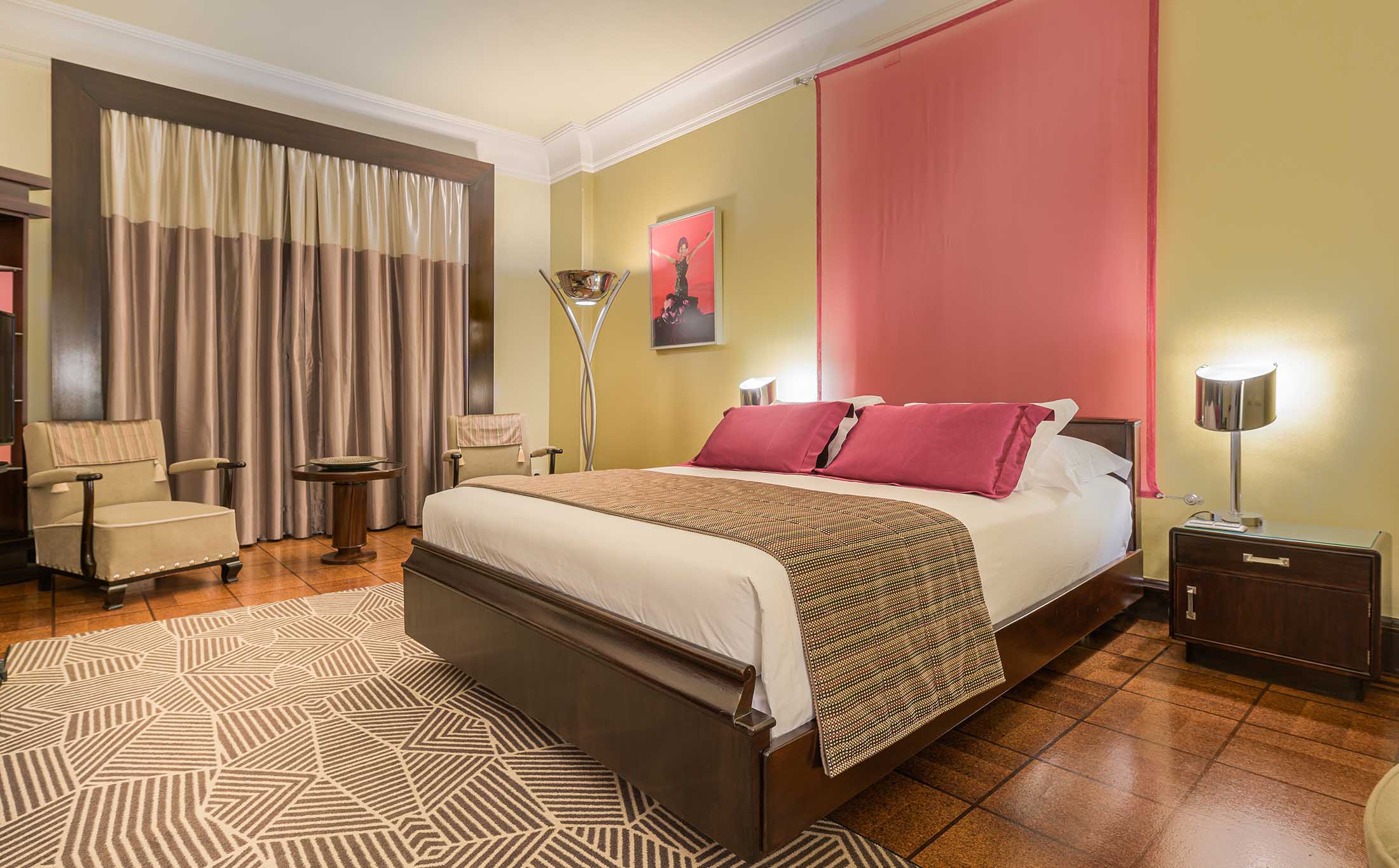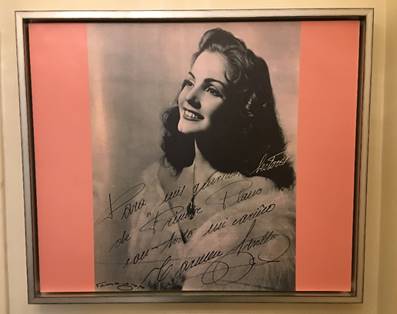 María del Carmen García Galisteo, known as Carmen Sevilla, was born in Seville on October 16, 1930. She was an actress, singer, dancer and presenter on Spanish television.
In February 1954 Carmen Sevilla comes to Lisbon to promote the film "Violetas Imperiais", a Spanish-French co-production in which she starred with Luís Mariano, actor and Basque tenor, known as the "Prince of Operettas", who was also very popular.
According to the national and Spanish press at the time, Carmen Sevilla's arrival on the Sud Express at Rossio Train Station was "truly apotheotic": surrounded by dozens of photographers and journalists and thousands of admirers and curious people, Carmen Sevilla "enchanted everyone with its simplicity and beauty", answering questions, posing for photographers and distributing autographs.
Finally, when everything calmed down, a car took her to the hotel where she was going to stay, in the company of her Mother, on this first visit to Lisbon: the Hotel do Império (today Hotel Britania).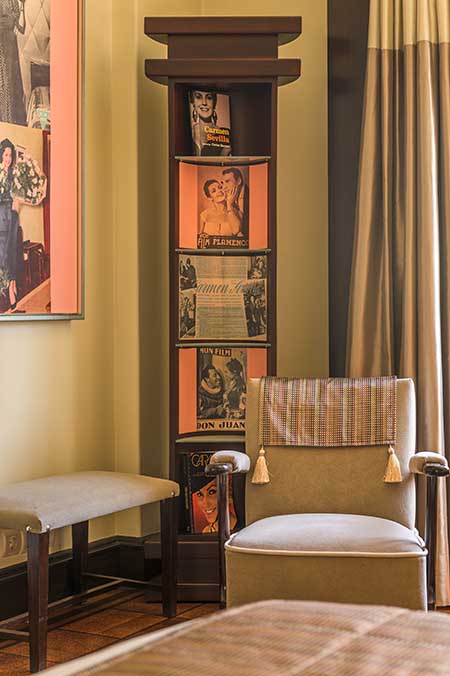 It was at the Hotel do Império that she gave her first interview to António Feio and was portrayed, in a relaxed way, by Luís Mendes, in the living room, bar and hotel room, on the cover of the Magazine Plateia of 1 February 1954 speaking and smiling on the phone in her room.
That same night, the premiere of the film "Violetas Imperiais" at the Odeón cinema, with the presence, on stage, of the stunning Carmen Sevilla, was a true national event. Carmen Sevilla returned to Portugal several times.
Come and discover the experiences of Carmen de Sevilla in this refuge right in the historic center of Lisbon.
Designed in the 40s by the modernist architect Cassiano Branco, the Hotel Britania, which celebrates its 77th anniversary this October, is the only hotel from that period that has survived intact to this day. Restored within its original Art Deco environment, the uniqueness of this hotel led to its classification as a historic building in Lisbon. Everything in his project shows the care in reviving the spirit of unity without losing its original soul.