Hotel Britania Art Deco between two worlds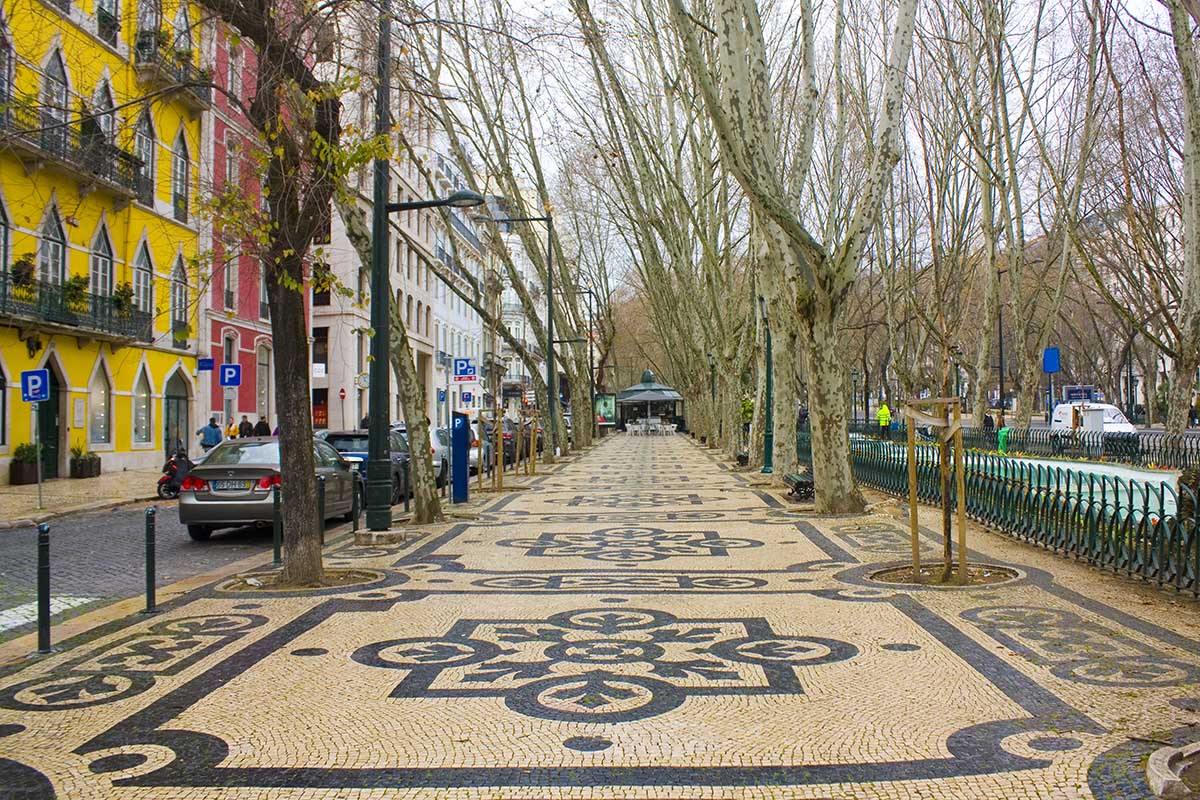 The Cosmopolitan Avenida da Liberdade v. Old Lisbon
Britania is located between these two worlds: find exclusive shops in Avenida da Liberdade and Traditional Lisbon in Rua das Portas de Santo Antão and Rua de São José.
TURN LEFT AT THE HOTEL DOOR
Go straight until Marquês de Pombal. In Rua Rodrigues Sampaio, the hotel street, you can find several restaurants, fashion, decoration and perfume shops,…
STARTING FROM MARQUÊS DE POMBAL
Stroll down (left side) Avenida da Liberdade. Central sidewalks of Avenida da Liberdade have beautiful traditional Portuguese paving called "Calçada à Portuguesa".
Some interesting buildings:
. Palacete do Instituto Camões – ask to have a look inside
.Edifício do Jornal de Notícias – an Art Déco building
International and Portuguese Fashion Shops
Trussardi; Dolce & Gabbana; Fly London; Vilebrequin; Emporio Armani; Prada; Rosa & Teixeira; Burberry; Tod's; Longchamp; Louis Vuitton, Escada…
HAVE A BREAK
and a brunch or lunch in Avenida (close to Hotel Britania):
. Tivoli Forum – here you can find fashion shops and some restaurants for a quick meal
. JNCQUOI Avenida – a trendy, nice and expensive restaurant
BACK TO AVENIDA DA LIBERDADE
Take a look at the Communist Party Building: formerly Hotel Vitória, an interesting modernist building designed by the same architect of Hotel Britania: Cassiano Branco
AND BACK TO THE STORES…   
Pinco Pallino; Carolina Herrera; Purificacion Garcia; Mango; Massimo Dutti; Maria João Bahia (jóias portuguesas); Tony Miranda; Zadig & Voltaire; Jalouse; Gant…
YOU ARE NOW IN THE RESTAURADORES SQUARE
Palácio Foz
KEEP ON WALKING. YOU ARE IN ROSSIO the "heart" of Lisbon.
Turn left, pass in front of the National Theatre
ENTER SÃO DOMINGOS SQUARE
. Have a Ginginha, a traditional Lisbon's sour cherry liquor (we have it at Britania too!)
. Igreja de S. Domingos – the Church of our last royal wedding, and the living memory of a great fire
. Palácio da Independência – visit the Palace (ask the Reception to make the reservation for a guided tour)
START WALKING THOUGH RUA DAS PORTAS DE SANTO ANTÃO AND RUA DE SÃO JOSÉ
Parallel streets of Avenida da Liberdade which will bring you back to Hotel Britania. You are in Traditional Lisbon. Here you will find old curiosity shops, historic buildings, theaters, restaurants, etc.
Some interesting buildings
. Casa do Alentejo – worth looking at the unexpected interior
. Igreja de São Luís dos Franceses
. Sociedade de Geografia – step inside and ask to see the "Portugal Room"
. Restaurante Solar dos Presuntos – good traditional Portuguese food, quite expensive
. Largo da Anunciada – Igreja de São José da Anunciada – step inside and ask to see the beautiful Portuguese Nativity Scene
. Elevador do Lavra – take the funicular and visit Torel Garden – one of the best views over the city
. Palácio da Cooperativa Militar – step inside and ask to see the beautiful dining rooms of this Palace
. Igreja de São José dos Carpinteiros e Casa dos 24 Ofícios – the Church and the House of the 24 Guilds – a small hidden gem in Rua de São José (ask the Reception to make the reservation for a guided tour)
RUA RODRIGUES SAMPAIO
Back to your Hotel Britania Art Deco!
We hope that some of our suggestions were useful for your visit to Lisbon