Book with us
And get the best rate in the web
As Janelas Verdes
Romance on the banks of the Tagus
A Small Boutique Hotel in the historic centre of Lisbon
Installed in a 18th century townhouse – next to the National Ancient Art Museum – this charming hotel retains its traditional architecture. It also reflects the culture of the country in an intimate and friendly atmosphere.
Reading, talking, looking at the blue line of the Tagus from the library terrace. Taking tea in the interior garden where the cast iron spiral staircase stands out, eaten up by the age-old climbing plant. The choice is yours.  As in a friend's home, all the areas of As Janelas Verdes are exclusive for our guests.
In spring the singing of the birds sways the emotions whilst you have breakfast in the garden whenever you like. Inside the house, the water from the fountain which decorates the central shaft rises gently. The sun – uninvited – enters the rooms decorated in soft tones of coral and woo. Alluring!
The bluer than blue horizon of the Tagus seen from As Janelas Verdes.
A stone's throw away from the Tagus, you'll find 29 cheerful, sunny rooms with air-conditioning, a free safe, satellite TV, free access to broad band wireless, LCD TV, Molton Brown amenities, hairdryer and bath robes.
As for our sister hotels of Lisbon Heritage Collection, As Janelas Verdes has a vast range of services to offer you such as assisted breakfast buffet in the "Maias" room or in the garden, a library with a view over the Tagus, Honour bar, 24h room service, laundry, free access to broad band wireless, free use of the computer and a printer with internet access and video library. A hotel designated for non-smokers in its interior.
Amenities
24 Hour Front Desk

24 Hour Room Service

Air Conditioned

Concierge Desk

Elevators

Wi-fi

Laundry Service

Lounge

Safe Deposit Box

Wakeup Service

Courtyard

Terrace

24hrs free Tea and Coffee Lounge

Honesty Bar
Awards & References
Tripadvisor Traveller's Choice 2023

Lisbon Heritage Hotels

KAYAK 2023

Travel Awards

Top Small Stays — Portugal 2022

Intimate hotels that make big impressions
See all
Follow us on Instagram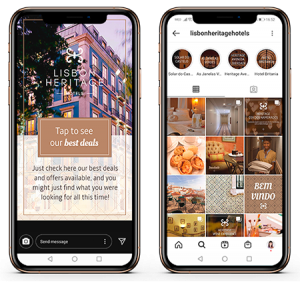 Follow @lisbonheritagehotels on Instagram to learn our best deals, keep up with the hotel activities and enter our giveaways.
Don't forget to share your experience with us with the hashtag #lisbonheritagehotels.
We'd love to know what you enjoyed the most on your stay.
Follow us on Instagram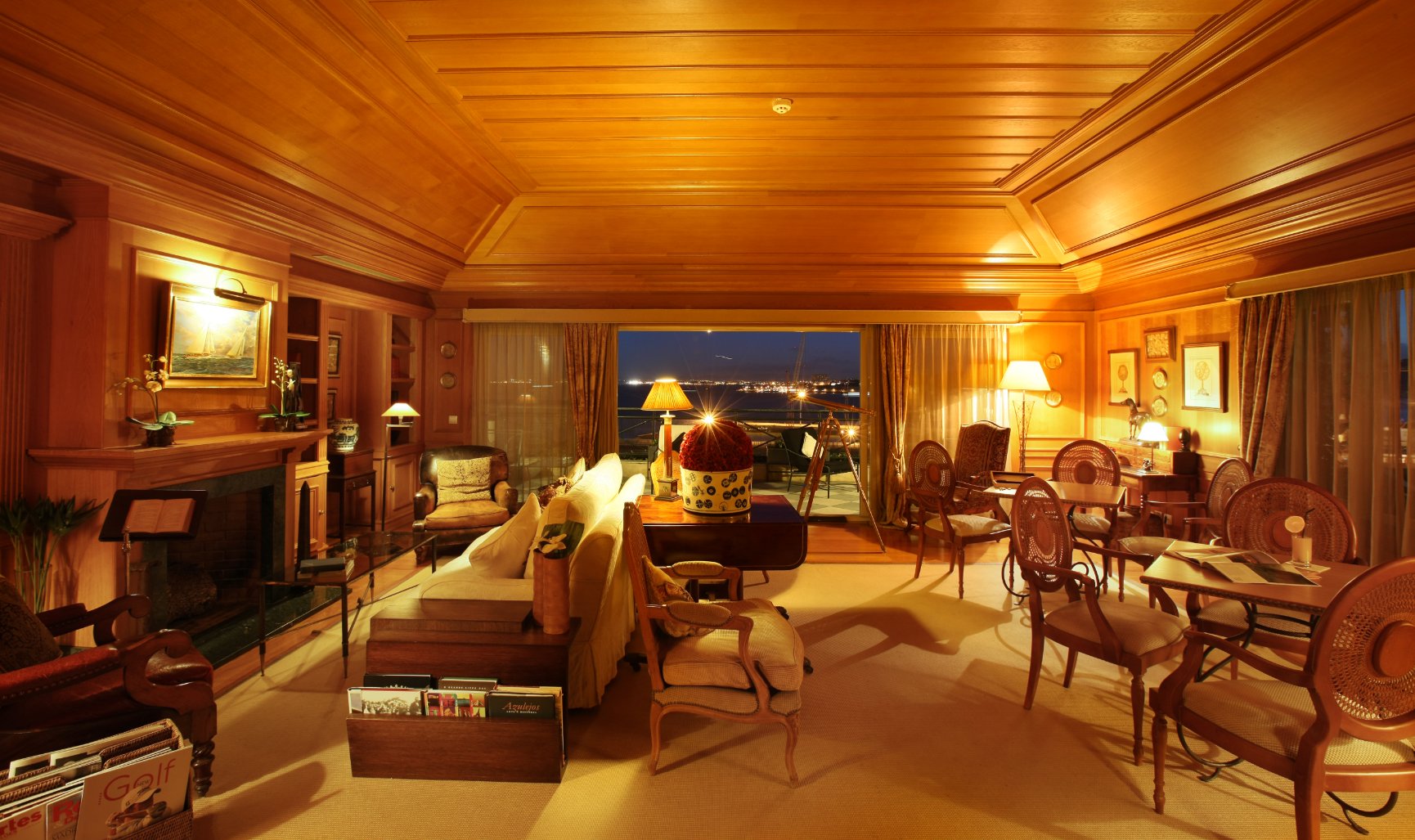 Concierge – Don't miss in Lisbon
This is your guide to Lisbon best hidden secrets. Getting to an unknown town can be quite stressful, so enjoy our suggestions to experience the real Lisbon!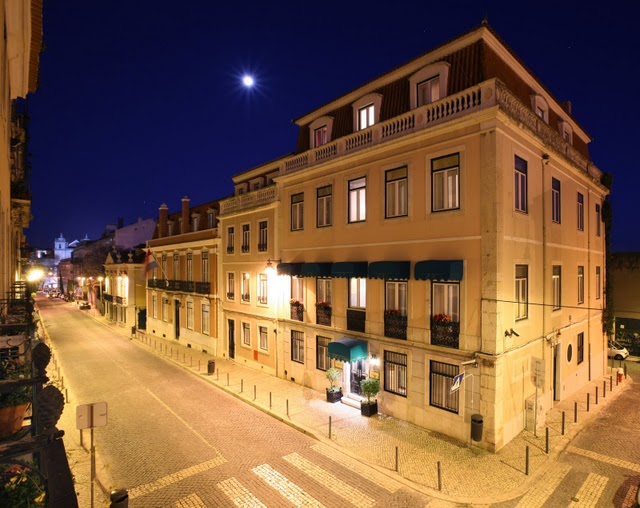 Rua das Janelas Verdes
Characteristic artery of Lisbon, still place for antique palaces, churches and convents converted today to several purposes. Its location high over the river and the Docks makes this street, full of living memories of the past, the perfect scenario to live the genuine today's lifestyle.
National Museum of Ancient Art
Just next door, this museum is located at Palácio Condes de Alvor, dating from the seventeenth century, is home to some of the most important works of art and is certainly Portugal's premier art museum. Have lunch in the garden with a wonderful view of the river. All our guests have free entrance to the Museum.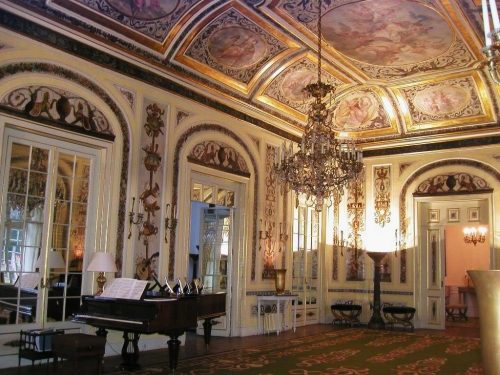 Palácio de Santos
In the same street of As Janelas Verdes is the Palace of Santos, also known as the Palace of the Marquises of Abrantes, where presently is located the French embassy in Lisbon. Through its large historical and architectural evolution, it was the Royal Residential in the XVI century.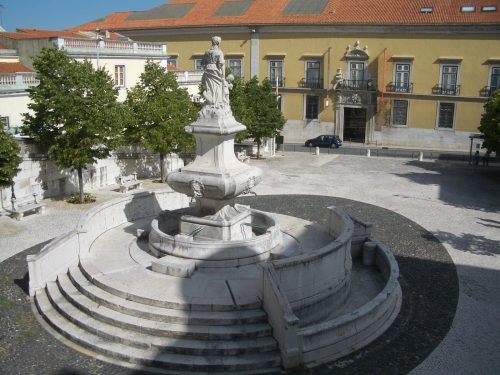 Chafariz das Janelas Verdes and Chafariz da Esperança
Located very near to our House, these fountains were connected to Águas Livres Aqueduct, one of the most remarkable examples of 18th-century Portuguese engineering, that was constructed to bring water to the city.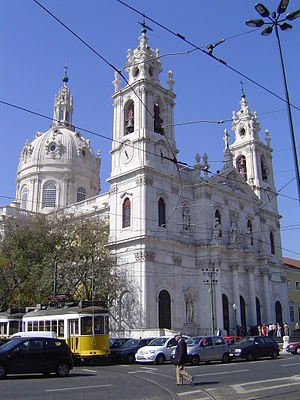 Basilica da Estrela
Built in the second half of the 18th century to fulfill a vow by Queen Maria I after she gave birth to a son and heir, it has a huge rococo dome and a façade with twin bell towers decorated with an array of statues of saints and allegorical figures. It is also possible to go up to the dome for fantastic city views. Take the tram 28 which stops right in front and after take a walk in the garden with the same name Jardim da Estrela.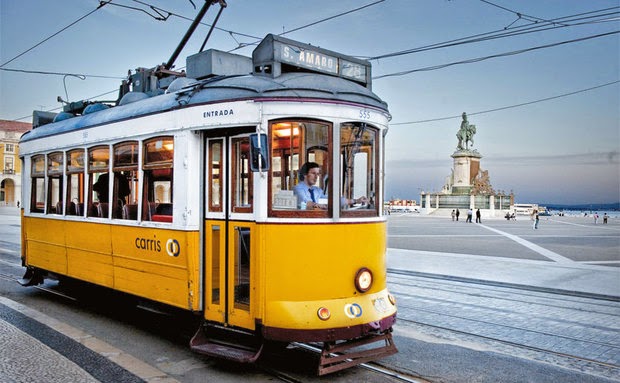 Tram 28
Line 28 of Lisbon's iconic trams was inaugurated in 1914 and today it has a 7km (4.5 miles) route that passes through the oldest quarters.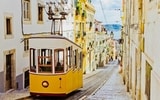 Bica Funicular
Inaugurated in June of 1892, at the time operated by a water counterweight. It takes you up to Santa Catarina belvedere with spectacular river views and Bairro Alto quarter. Don't miss Pharmacy Museum.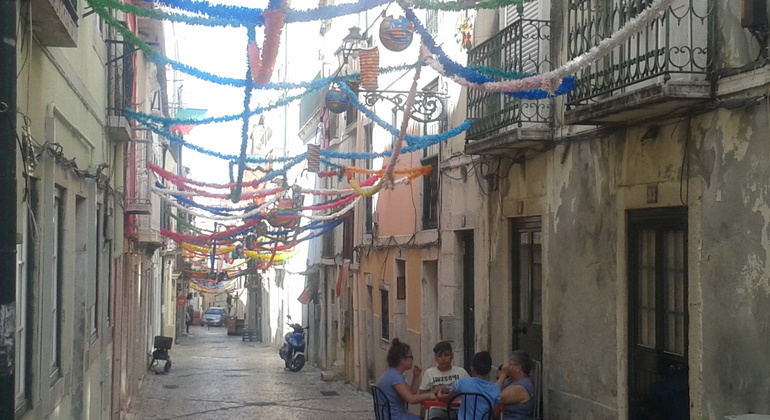 Madragoa
Residential old quarter where you can find many architectonic palaces and old convents, including the France Embassy at Palácio de Santos.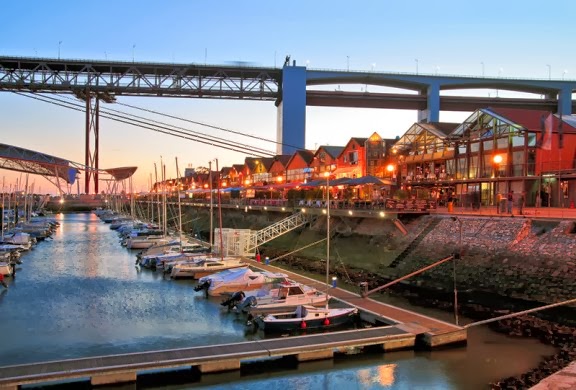 Santo Amaro Docks
Former warehouses overlooking an attractive yachting marina have been transformed into many modern restaurants and bars for all tastes, specially for Dinner.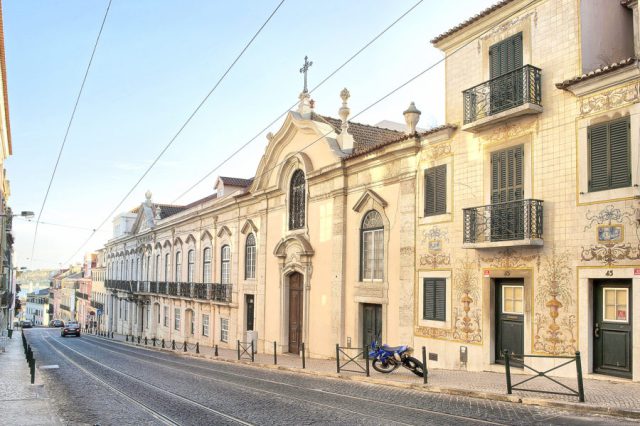 Lapa
Old aristocratic district with small restaurants high over the river Tejo is today a residential district with small restaurants and local shops. This is the area of the city preferred by the Embassies. It is surrounded by the popular neighborhood of Madragoa and Santos (now designated as the Design District).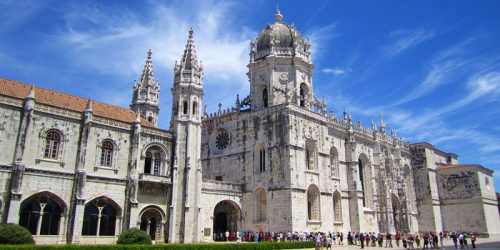 Jeronimos Monastery
This Monastery is the most impressive symbol of Portugal's power and wealth during the Age of Discovery. King Manuel I built it in 1502 to commemorate Vasco Da Gama's voyage and to give thanks to the Virgin Mary for its success. The monastery was populated by monks of the Order of Saint Jerome (Hieronymites), whose spiritual job was to give guidance to sailors and pray for the king's soul. It is one of the great triumphs of European Gothic (UNESCO has classified it a World Heritage Monument), with much of the design characterized by elaborate sculptural details and maritime motifs. Don't miss the Pasteis de Belem at Antiga Confeitaria de Belem, a specialty made with a secret centuries-old recipe.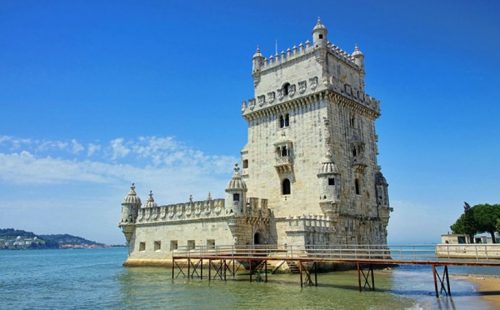 Belém Tower
Built in 1515 as a fortress to guard the entrance to Lisbon's harbor, the Belem Tower was the starting point for many of the voyages of discovery, and for the sailors it was the last sight of their homeland. It is a monument to Portugal's Age of Discovery, often serving as a symbol of the country, and UNESCO has listed it as a World Heritage Monument.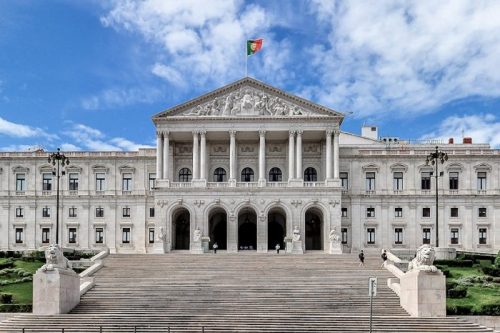 Portuguese Parliament (Assembleia da República) at São Bento Palace
The original building of São Bento Palace was erected as a convent in 1598, but was later renovated as an enormous white Neoclassical building to become today's Portuguese Parliament.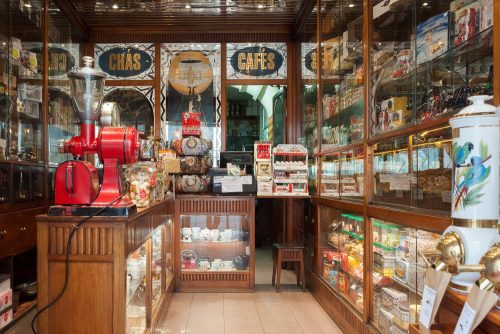 A Carioca
It's an art deco palace with two coffee grinders dating from 1936. The shop's iconic symbol is a carioca, a woman from Rio de Janeiro, holding a cup of coffee.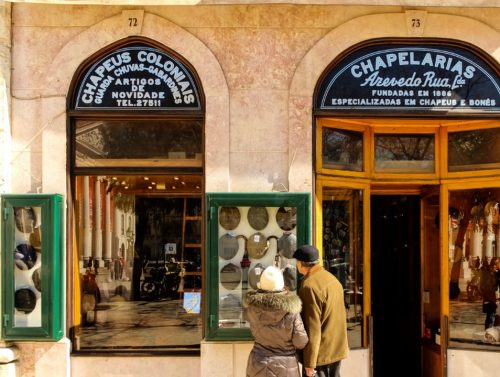 Chapelaria Azevedo Rua
Since 1886, here you will find all kind of Hats.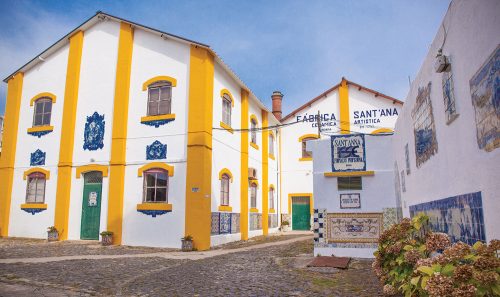 Fábrica Sant'Anna
Sant'Anna Factory produces all its pieces according to entirely handcrafted methods keeping the same processes since 1741.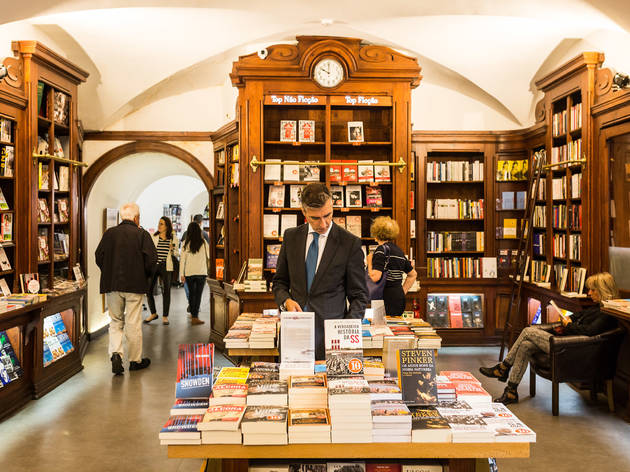 Livraria Bertrand
Established in Chiado quarter 1732, it's the world oldest bookstore recognized by the Guiness.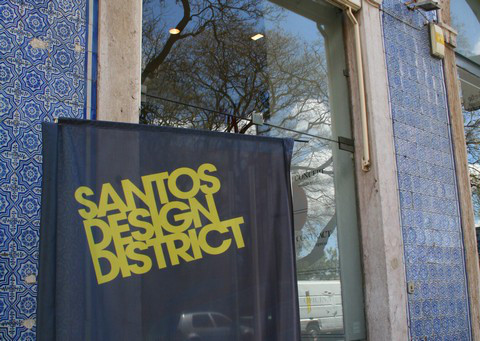 Santos Design District
The neighborhood of Santos encloses the historic quarters of Lapa, Estrela, Campo de Ourique and Alcântara. This former industrial zone of Santos was turned into the "Santos Design District" in 2006 when a group of local businesses got together to revitalize the area. You will find well-established and also new shops offering the best of Portuguese and international design.

Leitão & Irmão
Jewellers to the Portuguese Crown in 1887, continues to produce all articles at their own workshops and they all bear our manufacturer's hallmark, ensuring the very highest quality standards.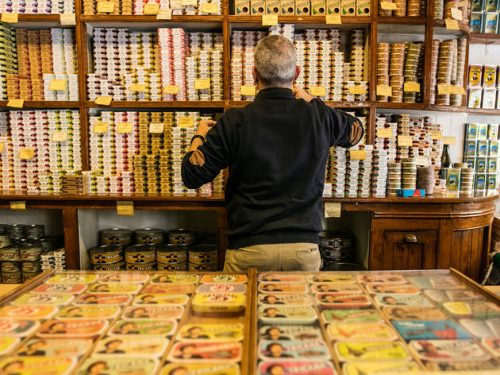 Conserveira de Lisboa
Established 1930 still selling its original 3 canned food brands Tricana, Prata do Mar and Minor. It preserves a credible bridge between production and clients.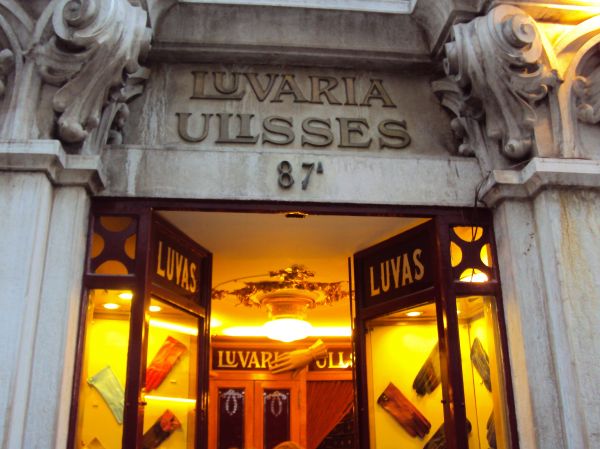 Luvaria Ulisses
Established in 1925, try some exquisite gloves in this tiny little shop.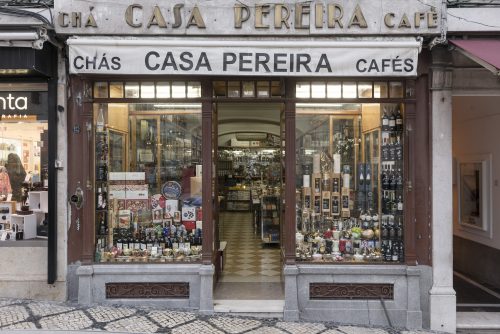 Casa Pereira
Buy a small package of "bolachinhas de furo" (cookies) to eat while walking around.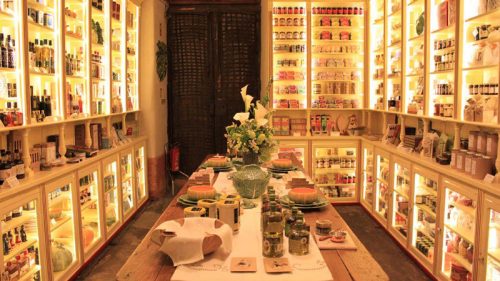 A Vida Portuguesa
A different shop offering all old Portuguese products that were slowly disappearing.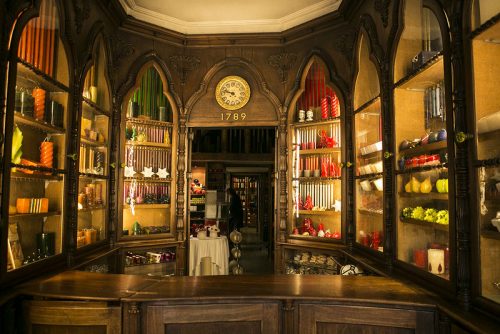 Casa de Velas do Loreto
The oldest shop and manufacture of candles in Lisbon. A beautiful shop with wonderful handmade candles.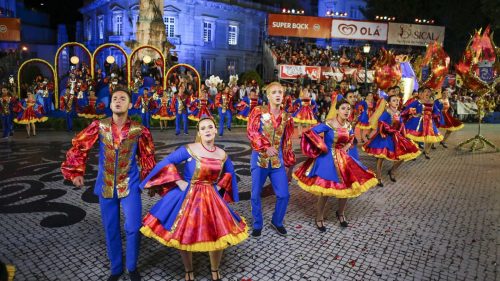 "Santo António" Popular Saints Festivities
Santo António – Lisbon's patron saint – overseas the city's festivities that reach their highpoint on the evening of June 12, with a procession of popular marches through the Avenida da Liberdade. Entertainment activities that will invade Lisbon's oldest neighborhoods, luring lure thousands of people into the streets.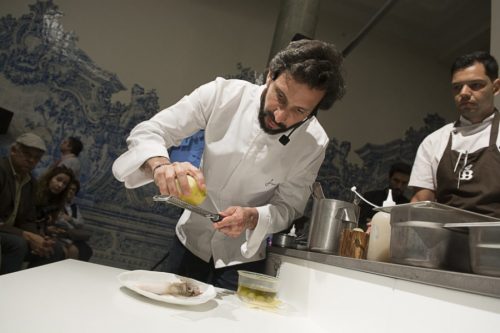 Lisbon Fish and Flavors
For eleven days in April it offers the chance to enjoy innovative gastronomic dishes created from fish and seafood from our coast.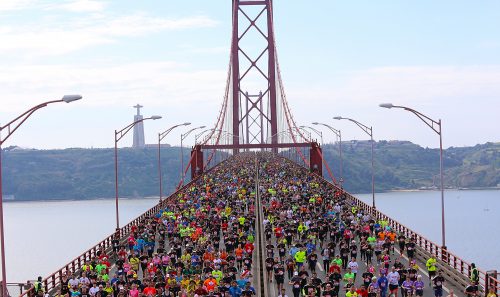 Lisbon Marathon
Every year in December, the streets of the Portuguese capital are invaded by the Lisbon Marathon – Portugal's oldest marathon event.
Com'Out Lisbon
Jazz Festival that takes place in September. Free live music, dance and theater in the city's gardens and viewpoints.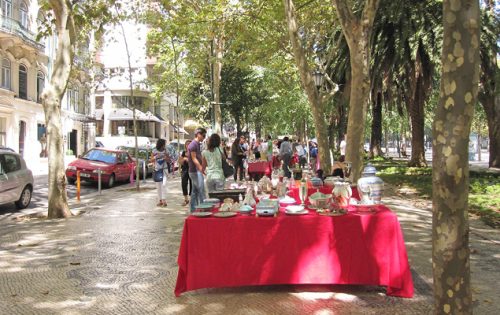 Bric-à-Brac Heritage Avenida Liberdade
Every thursday and saturdays along the exclusive Heritage Avenida Liberdade. 
Spots and Monuments
Special Events
Traditional Portuguese Shops
Location
On the banks of the river Tagus, in the triangle of the old quarters of Lapa, Madragoa and Santos design district, you'll find As Janelas Verdes, just next to the National Ancient Art Museum.
"The Lisbon neighbourhood of Lapa retains much of its traditional charm, making it feel more like a quiet village than part of Portugal's sprawling capital. Peppered with cafés and small shops, it's far enough from the centre to escape the noise and near enough to be able to walk there." – Monocle, May 2011
Rua das Janelas Verdes is a characteristic artery of Lisbon, still place for antique palaces, churches and convents converted today to several purposes. Its location high over the river and the Docks makes this street, full of living memories of the past, the perfect scenario to live the genuine today's lifestyle.
From the Airport – 2ª Circular road and then Eixo Norte-Sul road in direction to Alcântara. Straight on at roundabout. Follow tram route, next to Ancient Art Museum.
From the South (Ponte 25 de Abril) – A2 highway across Tagus River then exit for Alcântara. Straight on at roundabout. Follow tram route, next to Ancient Art Museum.
Contact Us
Address:
As Janelas Verdes AL
Rua das Janelas Verdes, 47
1200-690 Lisboa
Portugal
Reservations: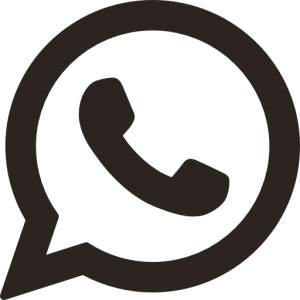 Whatsapp
Phone: (351) 213 968 143
E-Mail: janelas.verdes@heritage.pt
RNET: 82139
Follow us
This website uses cookies to improve your experience. We'll assume you're ok with this, but you can opt-out if you wish.Cookie settingsACCEPT
Privacy Overview
This website uses cookies to improve your experience while you navigate through the website. Out of these cookies, the cookies that are categorized as necessary are stored on your browser as they are essential for the working of basic functionalities of the website. We also use third-party cookies that help us analyze and understand how you use this website. These cookies will be stored in your browser only with your consent. You also have the option to opt-out of these cookies. But opting out of some of these cookies may have an effect on your browsing experience.
Necessary cookies are absolutely essential for the website to function properly. This category only includes cookies that ensures basic functionalities and security features of the website. These cookies do not store any personal information.
Any cookies that may not be particularly necessary for the website to function and is used specifically to collect user personal data via analytics, ads, other embedded contents are termed as non-necessary cookies. It is mandatory to procure user consent prior to running these cookies on your website.