Restoration and Remodelling interventions during closing period of our charming shelters
Jul. 07 2020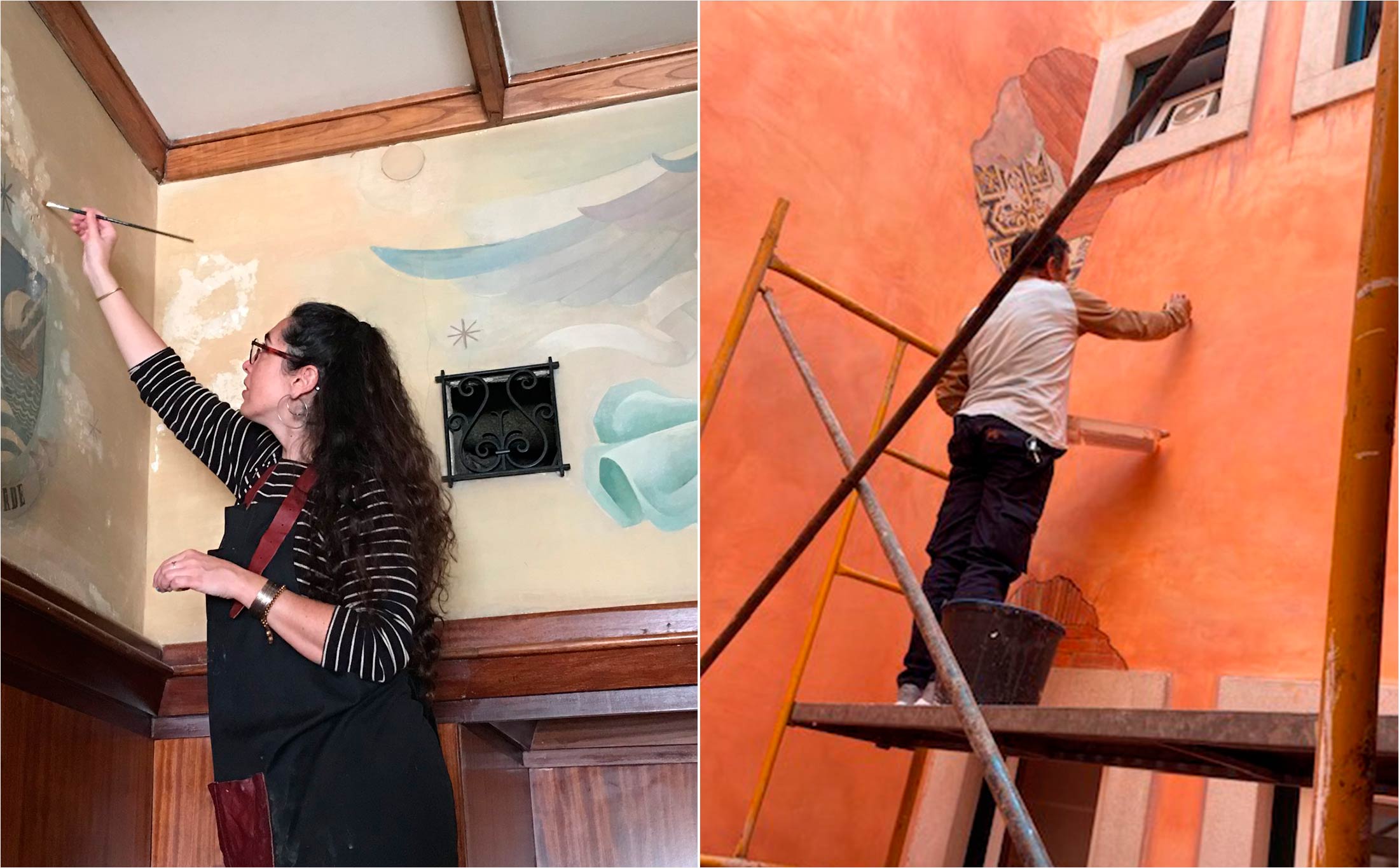 The Lisbon Heritage Hotels did not stop during the pandemic. Despite the closed doors, several restoration and remodelling interventions were carried out in its five units.
Numerous restoration works have been carried out, such as the paintings of the Bar at the Hotel Britania and the interior patio of As Janelas Verdes. Old furniture, cork floors and marble cladding, dated to the beginning of the construction of the units, were also subject to restoration in order to preserve the original elements.
Several private rooms have also been remodelled at the Hotel Lisboa Plaza, now presenting a lighter and more functional environment.
The technological aspect has also not been overlooked, with virtual access to various services having been reinforced. An example of this was the adoption of new secure payment methods for contactless cards and the MBWay application, and the digital newspaper service through the Press Reader application.
The five units obtained the national Clean & Safe certificate from Turismo de Portugal, as well as the international Safe Travels certificate from WTTC – World Travel & Tourism Council.
We have an open door to welcome those looking for the security and intimacy of small units with the charm of tradition.