Lisbon Heritage Hotels Loved By Guests Award Winner of 2018
Apr. 02 2018
Loved by Guests!
Hotel Britania and Hotel Lisboa Plaza received the title "Loved by Guests" award winner 2018 from Hotels.com.
This is one more international recognition of the excellence of service that we offer in our boutique hotels.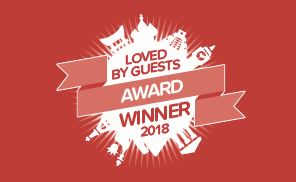 These were the most searched ones of the hotels.com and this award is based on the reviews of the clients who have visited one of the hotels.
Hotels.com is a travel website  founded in 1991. In the USA and represents more than 325.000 hotels in approximately 19.000 destinies all over the world.
The Heritage Lisbon Hotels offers a collection of Small Boutique Hotels in the historic center of Lisbon. As Janelas Verdes, Heritage Avenida Liberdade Hotel, Hotel Britania, Hotel Lisboa Plaza and Solar Do Castelo.