Heritage Avenida Liberdade wins the 2018 Historic Hotels Europe Awards
Nov. 21 2017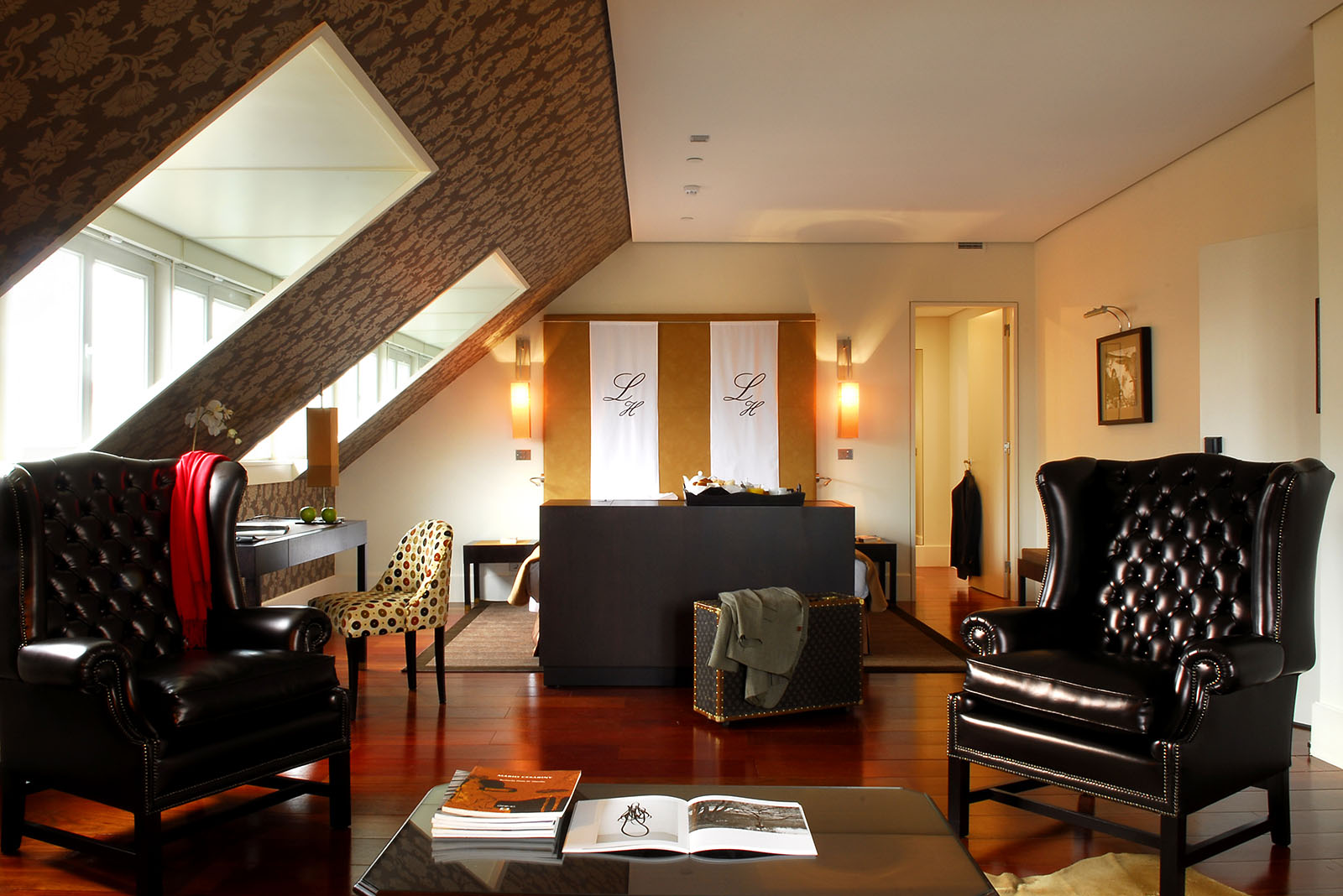 The Heritage Avenida Liberdade Hotel won the Best City Historic Hotel category, by the Historic Hotels Europe Awards. The awards ceremony took place yesterday at Barberstown Castle near Dublin.
The awards are awarded on the basis of nominations made through the votes of clients and followers of Historic Hotels of Europe.
In the words of Barbara Avdis, Chairman of the Historic Hotels of Europe, "The winners of the 2018 Historic Hotels of Europe Awards represent an inspiring group of hoteliers with exceptional historic properties and an outstanding dedication to authentic hospitality spanning across Europe.«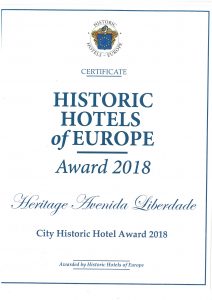 These awards are the recognition of the hotels commitment to offer a service of excellence and quality.
Historic Hotels of Europe is a membership organisation representing unique places to stay in Europe.
Encompassing castles, chateaus, palaces, monasteries, convents and more, they have almost 400 members dotted across 11 countries. Each property within the association has been handpicked for its historical architecture and the unique stories it tells.
Heritage Avenida Liberdade Hotel belongs to the Lisbon Heritage Hotels that offers a collection of Small Boutique Hotels in the historic center of Lisbon – As Janelas Verdes, Heritage Avenida Liberdade Hotel, Hotel Britania, Hotel Lisboa Plaza and Solar Do Castelo.