Lisbon Heritage Hotels uses electricity from 100% renewable energy sources
May. 06 2019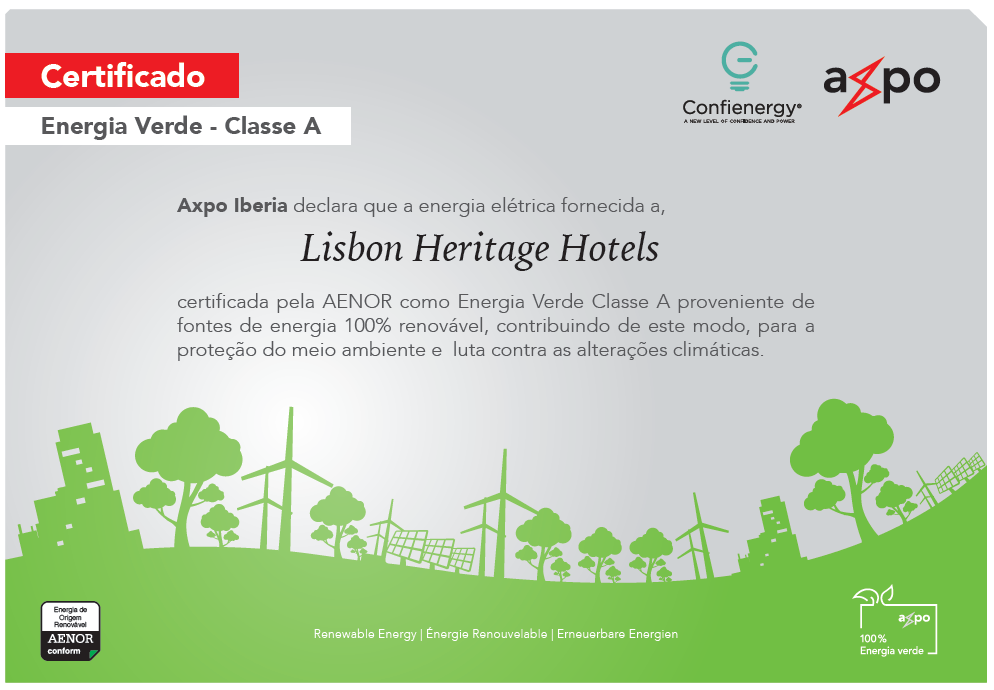 Lisbon Heritage Hotels have just received Green Energy certification. Green energy comes from 100% renewable energy sources, thus contributing to the protection of the environment.
The electricity supplied to Lisbon Heritage Hotels by Axpo Ibérica is certified by AENOR as Class A Green Energy.
This is another measure adopted by Lisbon Heritage Hotels to fight against climate change and contribute to the conservation of the environment.
Lisbon Heritage Hotels combine charming units located in the historic center of Lisbon, in old houses or historic buildings.
Owned by Portuguese families, they have come together to create intimate environments, where everything is thought to enhance the connection to the heritage and culture of the city but with all the actual comfort.
There are five units of Lisbon Heritage Hotels: As Janelas Verdes, Heritage Avenida Liberdade Hotel, Hotel Britania, Hotel Lisboa Plaza and Solar Do Castelo.