Hotel Lisboa Plaza – Tradition renewed
Jun. 22 2016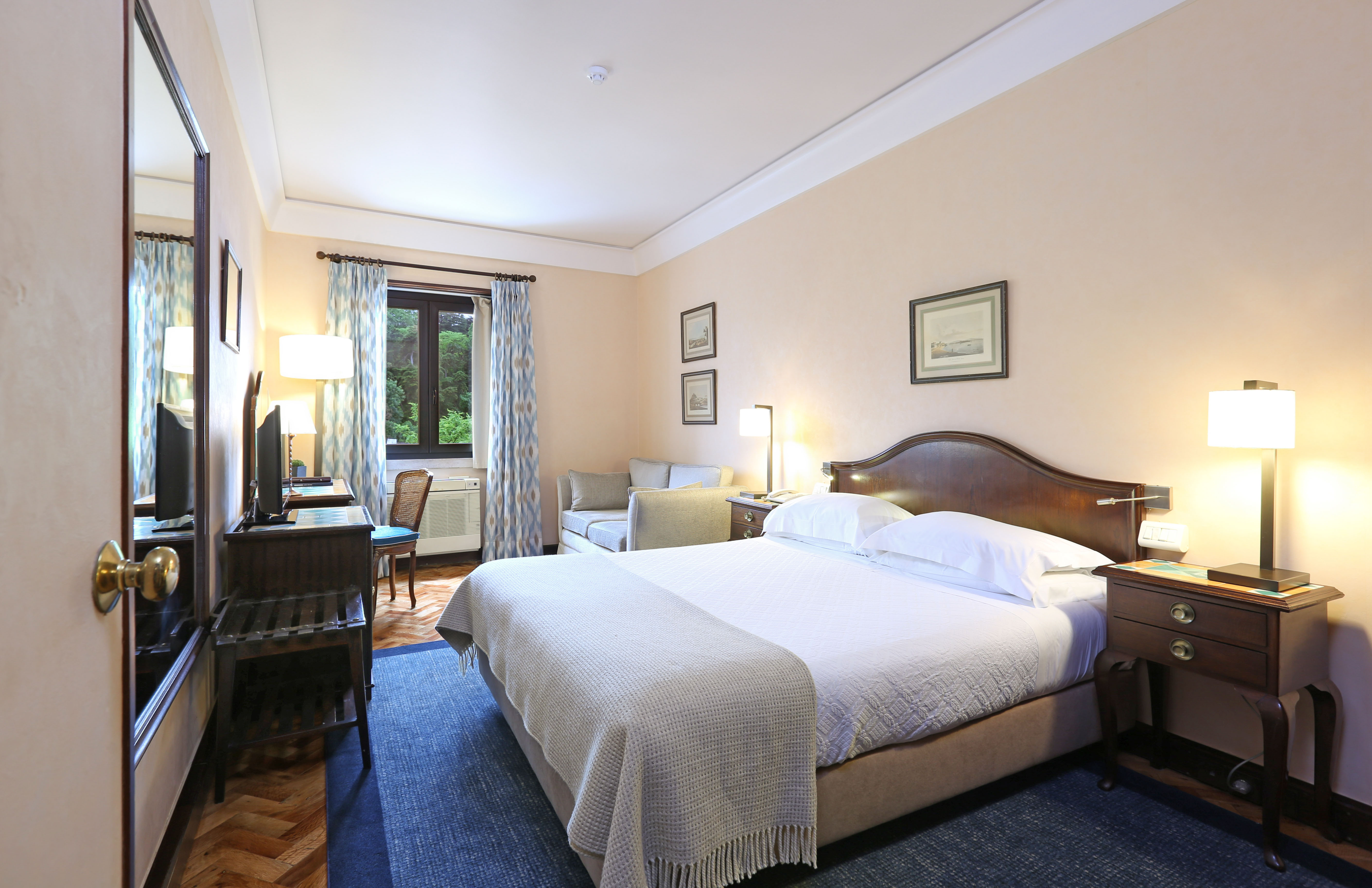 Hotel Lisboa Plaza Renewed
Tradition renewed in one of Heritage Hotels Lisbon, surprising its clients once more, with a renewed image of its 92 rooms and 12 suites.
Now guests can even choose a room with carpeted floors or wood.
The rooms and suites decoration, mostly with Portuguese materials, have now a lighter look, but with the same traditional character. It kept the hotel's identity, which is marked by a warm atmosphere with a classic style and familiar ambiance.
This décor was entrusted to the interior architect, Sofia Duarte Fernandes.
On the beds the Burel blankets produced in Manteigas – Serra da Estrela, replace the heavy quilts. The marbles and the taps from the early 50's in the bathrooms were recovered, reading lights on the headboards were installed, the old curtains were replaced by lighter ones with ethnic motifs, a beige wallpaper was chosen to match the fabrics of the sofas.
As for the floors, 50% of the rooms had the original wooden tacos recovered and the remaining rooms kept their carpet to meet the guest's different preferences. Improvements were also carried out in technology and security.
Hotel Lisboa Plaza had one more total renovation, which throughout its more than 60 years has managed to keep its familiar ambiance, offering its customers a traditional and intimate environment right next to Avenida da Liberdade.
The Heritage Lisbon Hotels gathers charm hotels located in the historic center of Lisbon, in old houses or historic buildings. Owned by Portuguese families who came together to create intimate environments, where everything is thought to emphasise the connection to the city of Lisbon and its heritage and culture.
There are five Heritage Hotels Lisbon units: As Janelas Verdes, Heritage Avenida Liberdade Hotel, Hotel Britania, Hotel Lisboa Plaza and Solar Do Castelo.