« Heroes of Hospitality 2019 » – Lisbon Heritage Hotels receive award from Booking.com
Apr. 24 2019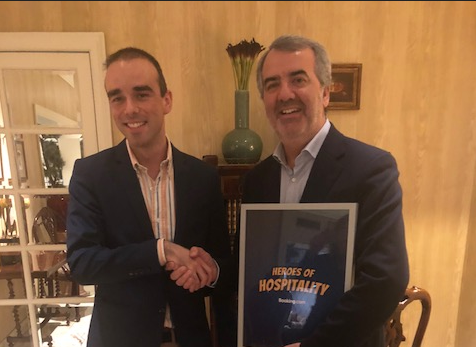 Lisbon Heritage Hotels have just received the Heroes of Hospitality 2019 from Booking.com.
In all Heritage units the goal has always been to exceed Customer's expectations. Values associated with excellence of service are part of the company culture, where friendliness and attention are always present. This is achieved only with the commitment of all the dedicated staff, in which more than 50% of them has worked for at least 15 years in the Heritage Hotels.
Every year, Booking.com awards units that are Heroes of Hospitality! Hotel rating is based on all reviews posted on the site during the last 24 months.
This is another international recognition of the excellence of the Heritage Lisboa Hotels service that is offered in these units.
The Heritage Lisbon Hotels offers a collection of Small Boutique Hotels in the historic center of Lisbon – As Janelas Verdes, Heritage Avenida Liberdade Hotel, Hotel Britania, Hotel Lisboa Plaza and Solar Do Castelo.