Five Lisbon Heritage Hotels Join HISTORIC HOTELS WORLDWIDE®
Oct. 03 2022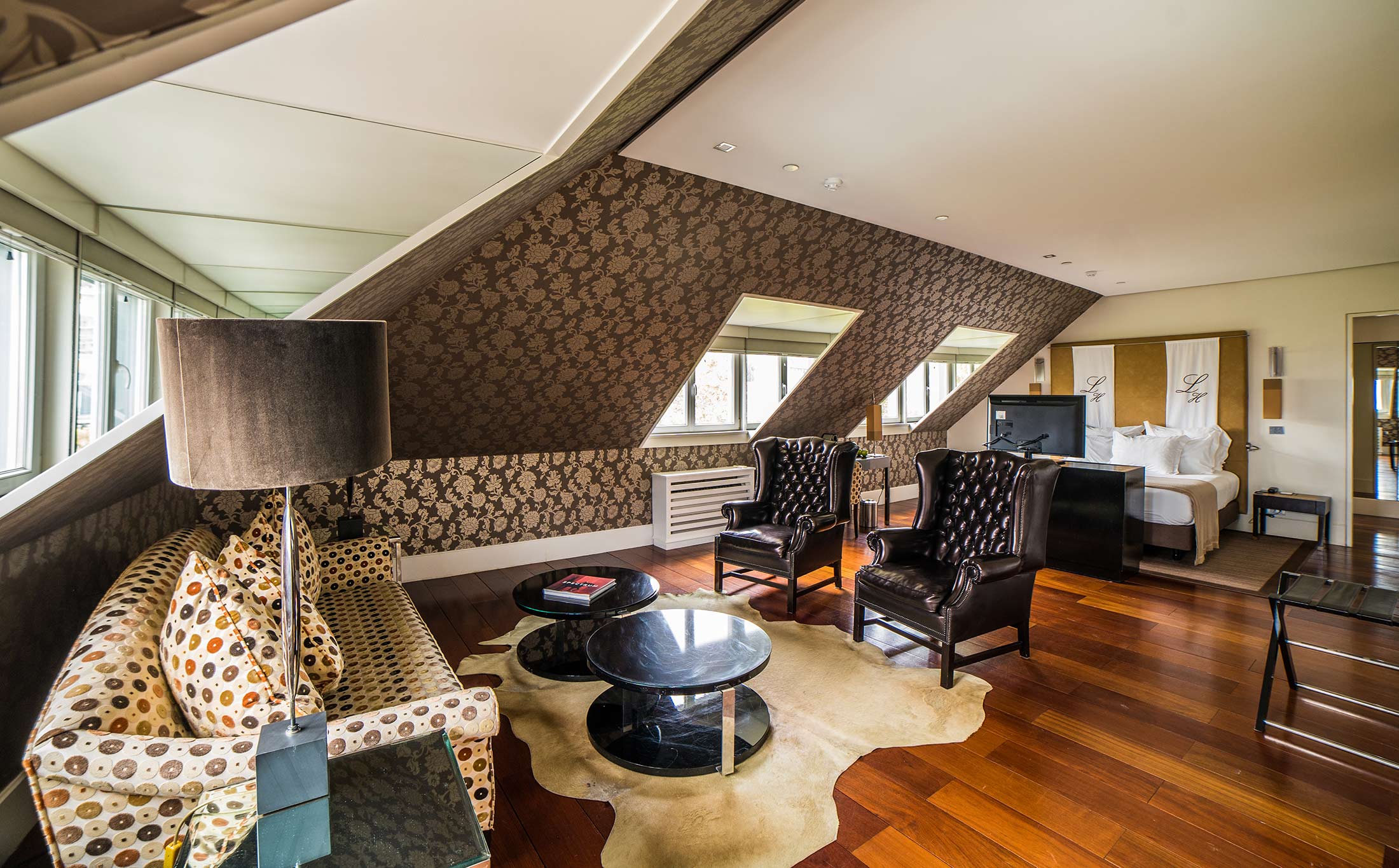 Our five historic hotels in Lisbon, Portugal, have been inducted into Historic Hotels Worldwide®, the official program of the National Trust for Historic Preservation (United States of America) for recognizing and celebrating the finest historic hotels around the world. These historic hotels are Heritage Avenida Liberdade, As Janelas Verdes, Hotel Britania Art Deco, Hotel Lisboa Plaza, and Solar do Castelo. All five historic hotels are part of the Lisbon Heritage Hotels collection, which promotes the history and culture of Portugal's capital city.
Historic Hotels Worldwide promotes heritage and cultural travel by featuring a prestigious collection of historic treasures including historically significant hotels and other iconic and legendary hotels spanning more than 10 centuries.
"We are delighted to induct the five historic hotels of Lisbon Heritage Hotels into Historic Hotels Worldwide." said Lawrence P. Horwitz, Executive Vice President of Historic Hotels of America and Historic Hotels Worldwide. "We commend Antonio and Manuel Fernandes, the founders of Lisbon Heritage Hotels nearly 25 years ago, for their vision and dedication to preserving and restoring these historically significant buildings and converting them to luxurious boutique historic hotels. As a result of their leadership, buildings important to the history, heritage, and culture of Lisbon have been preserved for future generations of travelers. The successful restoration of the hotels in this iconic collection of historically significant buildings in Lisbon demonstrates their commitment and leadership as stewards of history and historic preservation. As Lisbon Heritage Hotels continues to restore other historic buildings and convert them to iconic historic hotels, we look forward to inducting other historically significant hotels into Historic Hotels Worldwide."
Historic Hotels Worldwide membership is exclusive to historically significant hotels and resorts that are in buildings at least 75 years old. As a diverse and prestigious collection, each inducted hotel is required to possess one or more of the following qualities: it served as the former home, or it is located on the grounds of the former home, of famous persons, or it is a significant location for an event in history; it is located in or within walking distance to a historic district, historically significant landmark, place of a historic event, or historic city center; it has been recognized by a local preservation organization or national trust; and it displays historic memorabilia, artwork, photography, or other examples of its historic significance.
Lisbon Heritage Hotels were created with the idea of promoting historic hotels that reflect Portugal's and Lisbon's heritage, historic traditions, and culture. The Lisbon Heritage Hotels are installed in historic mansions and small historic buildings located throughout Lisbon's historic center. These small hotels offer a romantic and welcoming environment. A special balance has been struck between local traditions and modern-day amenities, thus creating an authentic alternative to formal luxury hotels. The hotels' location in Lisbon's historic center facilitates immediate contact with the most genuine aspects of the city, ranging from its monuments to the local flavors.
"Taking part of Historic Hotels Worldwide is a recognition of the preserved history that our guests experience in each historic hotel. It is an honor to be part of such a prestigious and trustworthy collection," said Diogo Laranjo, General Manager.
Our fhe five hotels from Lisbon Heritage Hotels inducted at this time into Historic Hotels Worldwide are all rich in history and architectural significance.